Well, PAX sure was 4 whole days. Four very busy, tiring days. Four days that should have been followed by a blog post… Whoops. There were reasons, but I'm back now! Stronger! Faster! Filled with more blood! Covered in fewer bees! It's an improvement all around.
So, let's get down to videos. First up today is an Andy-written jem called Munro's Meats. You can't beat this meat for… weirdness. As you can see, Jer and I go full cray, and once again, Beej knocks it out of the park playing a confused straight man.
Please note that is a real knife Jer and I are fighting over. Here at LoadingReadyRun, our motto is "safety third!"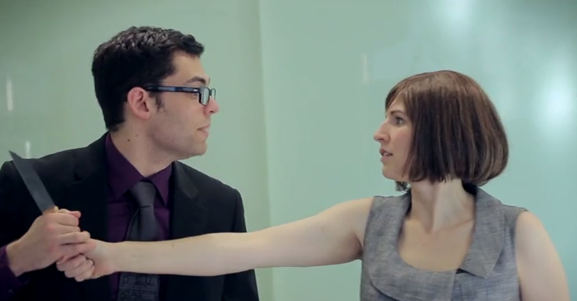 Next up, we have this week's Unskippable, which takes on God of War: Ascension. Although they probably should have called it God of War: We're out of ideas and REALLY stretching stuff, but please buy this game anyhow. But, in Sony's defence, the first one rolls off the tongue much easier.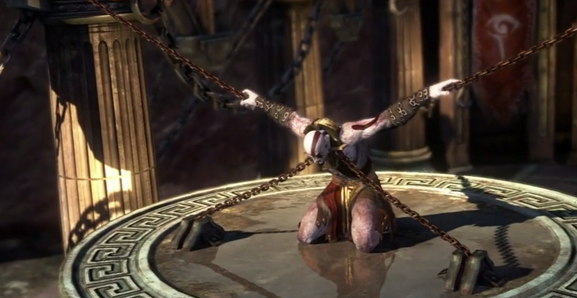 This week on CheckPoint, Graham and Kathleen both try something new. Graham tries a new blazer, Kathleen tries a new hairdo. Meanwhile Keiji Inafune tries something called The Mighty Number Nine, which seems quite familiar and not new at all.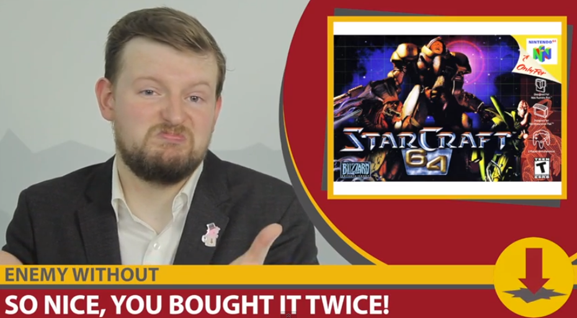 But wait, there's more! If you didn't come to PAX, you probably missed two really neat things. First up, the video intro Graham and I made for the Escapist Movie Night. It has it all! Laughs. More laughs. A comfortable, yet sort of ugly sweater. Dank nugdaloms. Did I mention laughs?
And finally, something you really don't want to miss, the teaser for the next big LRR project! Our friends at Cards Against Humanity decided to help an unpublished board game get made. So they asked us to help film the process and turn it into a documentary! It's called Tabletop Deathmatch and it launches in October!