It's the first Friday of the month, which means a new episode of Friday Nights!*
This month the crew decides to that their mass collection isn't such a bad thing, but it's missing a little something called Theros… A pleasant day of cards and pizza soon includes more than a few debates about weapons, Greek mythology, and pants.
Of course, a new episode of Friday Nights means a new LRR player card. This month it's Jer, who arguably has one of the more functional cards I designed. As in, it actually functions. Also, I'm pretty sure Changelings count as ducks. They are all creature types, right? Even creatures that don't actually exist…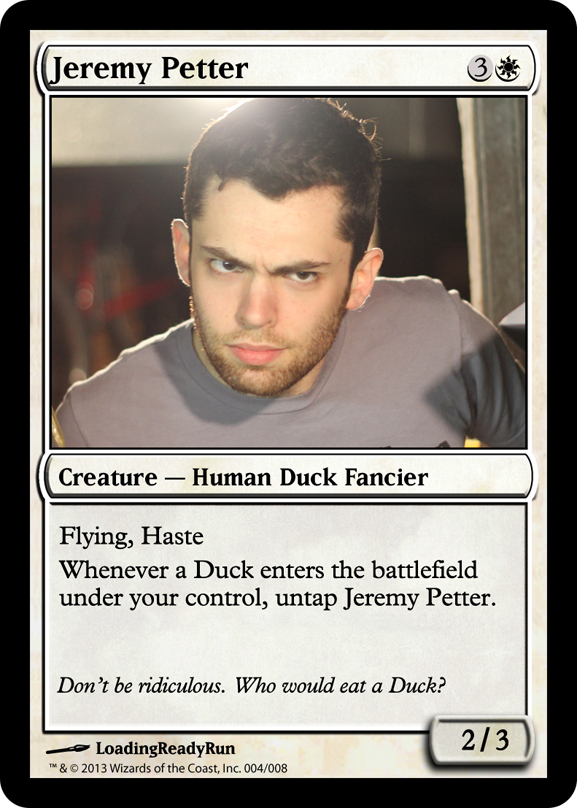 One last thing… the LoadingReadyRun Kickstarter has passed $150! Crapshots are back… The next goals are a D&D mini-series at $170,000 and a double shot of Crap at $180,000! It seems like a lot, but we're actually just 2/3 of the way through our campaign,  so anything could happen! If you haven't pledged yet, please check out our Kickstarter so you can see some of the very cool, Kickstarter-exclusive swag, posters and goodies we're offering.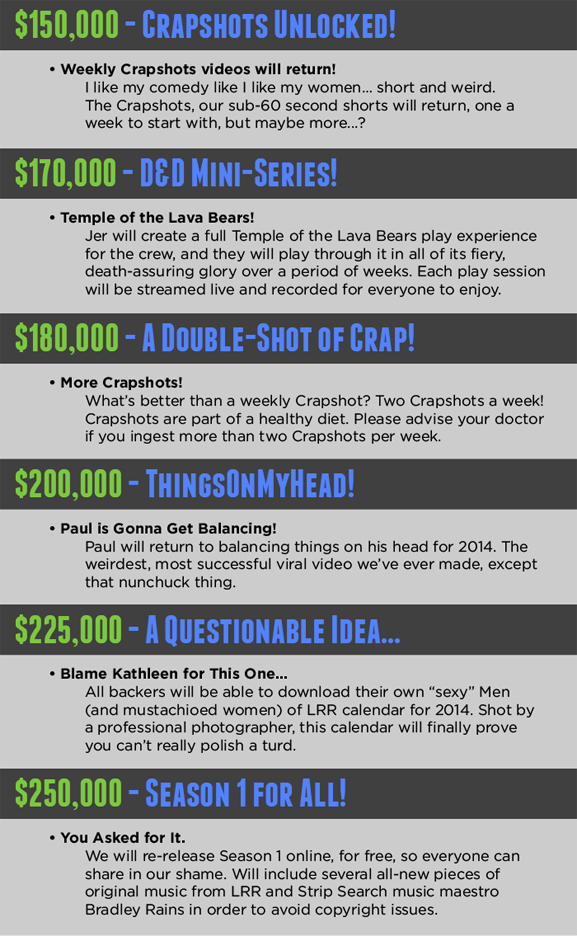 *Except when a Hero's Path episode goes up. But who's going to question more Friday Nights?