This week we seem to have created a new LRR meme. If you've seen this weeks video, I'm sure you know what it is. If not, maybe watch it. But, I assure you, I'm doing great. Everything is peachy. Wonderful. Neat. Splendid even. Everything is fine.
Meanwhile on Unskippable, poor Michael, one of the GTA 5 protagonists is not fine. You might even say he's having a mid-life crisis. Things just aren't going well for him at all. But you know what's amazing? That Graham and Paul missed a chance to make a Tangerine Dream joke in Unskippable!!!! Nevermind that I would have been the only person to laugh at it. I would have found it really funny. Oh well. It's FINE.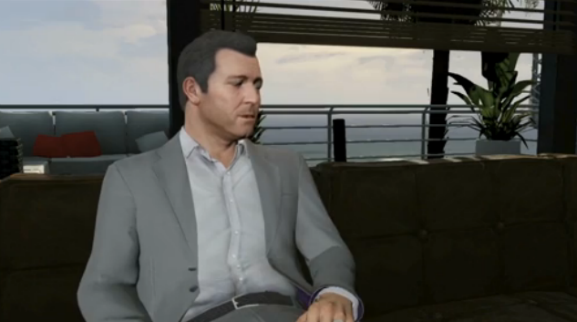 In other news, last week's CheckPoint+ Upsample Fall is finally online after a bit of a program-switch induced delay. Remember, when you're releasing a bit, next gen game, it's not the resolution that matters, except that many people will get mad at you because resolution is actually the most important thing in games ever.