Hey everyone!
It's PAX South this weekend! So if you're in the San Antonio vicinity (or are currently traveling to that vicinity) there's a whole bunch of great LRR content to check out! If you want to come see Graham, James, Ian and Adam here are the panels they're on this weekend.
Late Night Dub Fight
Friday, Jan 27, 9:00 pm
Armadillo Theatre
LoadingReadyRun Panel
Saturday, Jan 28, 5:00 pm
Falcon Theatre
In addition, there is a LoadingReadyRun panel in Bandland, which this year is located beside the main entrance and registration area.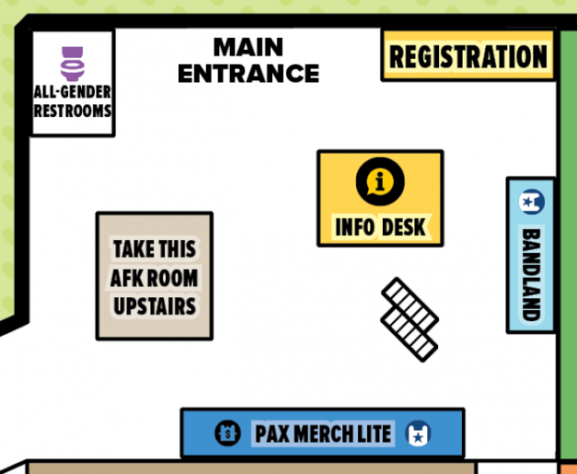 But what if you're not going to PAX South? Then you'll definitely have time to watch all the content we've put out over the last week!
First up, it's the glorious return of QWERPLINE!!!
After an unfortunate and unplanned hiatus, everyone's favourite morning radio show is back, and… just as ridiculous as it always was. Derek is sent down on location and the Secret Pipesmen have a new infrastructure plan.
Next up, a fun little thing Graham put together, a highlight reel of him and Alex playing through Resident Evil 7. Warning, there are some spoilers here for the first few hours of the game. Also some pretty scary spoops. I asked Alex if the game lived up to the hype, and he gave it 4 brown trousers out of five!*
We also just did another (extra long) episode of LoadingReadyLive! This episode has everything you could possibly want — puppets, Beej wearing a hat, Jerry Maguire…
The always amazing Featherweight has animated a very weird Crapshot for us.
And the second live-written, recorded and edited Crapshot from our new stream The Crapshoot turned out real well. Good job team!
And Mei's finally getting a legendary skin in Overwatch!
*We are absolutely never going to play this game in VR. Don't even ask.