NEVER FEAR! THIS WEEK'S VIDEOS ARE HERE!
LRR: Questionably Legal Man
Unskippable: Alice: Madness Returns
Checkpoint: Unarmed Avatars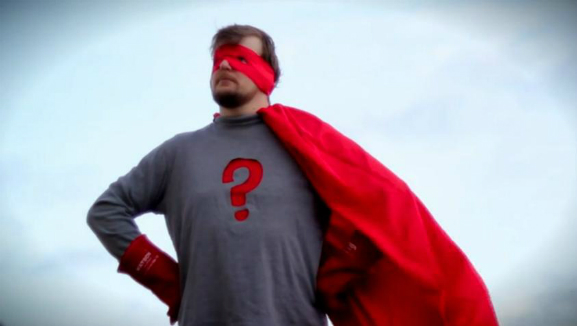 This video is the product of a script submitted by LRR forum member and DesertBus Blog volunteer King Kool. It's been a while since we've made use of a submitted script, but various trips, charity events and holidays have left our dedicated script miners a little preoccupied with other things. Conveniently though, our fans are more than willing to do all the hard work on our behalf! We have a few more submitted scripts in hand right now, and it's probable that a those will make their way to your computer screens before too much time goes by.
On the topic of script submissions, if you have a script you've written yourself, (or, for that matter, an idea that you'd like to see developed into a script) feel free to post it in our suggestions forum, or email it directly to Graham or Paul. We'd be happy to give it a look over. Typical rules apply, of course, (script rights are yours, but the videos are property of LoadingReadyRun, and we reserve the right to change or modify submissions at our discretion) but we're easily reachable and happy to discuss this sort of thing with you if you have concerns. Some great videos have been the result of submitted ideas and we're always interested to see what our viewers find funny – not many better ways to find out than to read what you write yourself! We love making you guys laugh, and if we can help you bring an idea to life in the process, we're thrilled to do so!
Cheers!