Episode 2 of our commodoreHUSTLE spinoff! Produced in association with Wizards of the Coast. Deciding to play Magic is all well and good, but what deck should you play?
Appearing: PAUL SAUNDERS, GRAHAM STARK, JEREMY PETTER, JAMES TURNER, KATHLEEN DE VERE, MATT WIGGINS, ALEX STEACY, Dan Spiller, Raymond Steacy
Writing: GRAHAM
Shooting: GRAHAM, JAMES, PAUL
Editing: GRAHAM
Thanks to: Yellowjacket comics
(c) 2011: WIZARDS OF THE COAST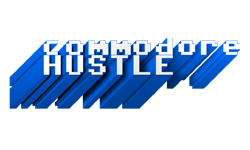 commodoreHUSTLE is a sitcom starring the LRR crew in the roles they were born to play: themselves. It follows the trials of being an internet comedy troupe and whatever other bizarre challenges they face in their daily lives as C-list internet celebrities.
---

More commodoreHUSTLE videos