When you get seven people in for a game of Commander, it's not going to end quickly.
Appearing: The Crew
Writing: Graham Stark
Shooting: Graham, James, Paul
Editing: Graham Stark
Music: Bradley Rains
c2011: Wizards of the Coast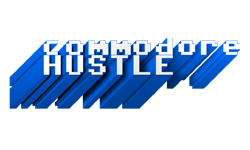 commodoreHUSTLE is a sitcom starring the LRR crew in the roles they were born to play: themselves. It follows the trials of being an internet comedy troupe and whatever other bizarre challenges they face in their daily lives as C-list internet celebrities.
---

More commodoreHUSTLE videos