The crew tries their hands at FNM, to varying results.
Appearing: Paul Saunders, Graham Stark, Jeremy Petter, James Turner, Kathleen De Vere, Matt Wiggins, Alex Steacy
With: Dan Spiller, Aaron Grimshaw, Cameron Lauder, Ian Jacek, Alasdair Howie, Jess Bell, Brett Frankson, Adam Savidan, Sol Kaufman,
Writing: Graham Stark
Music: Bradley Rains
Editing: Graham Stark
c2011: Wizards of the Coast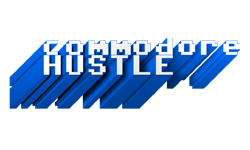 commodoreHUSTLE is a sitcom starring the LRR crew in the roles they were born to play: themselves. It follows the trials of being an internet comedy troupe and whatever other bizarre challenges they face in their daily lives as C-list internet celebrities.
---

More commodoreHUSTLE videos