That's right! there are 24 hours left to order your Slacking shirt. I don't have exact numbers on hand, but I'm pretty sure that we have reached our 50 pre-sale goal at this point, so it's overwhelmingly likely that this run IS going to happen. Also, I'd like to remind everyone that if you want one of our many shirt styles, other than a standard unisex black, now is the time to do it.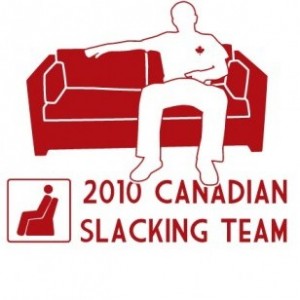 As an added bonus, all pre-order shirts come with their own unique button which you'll have to purchase seperately if you wait.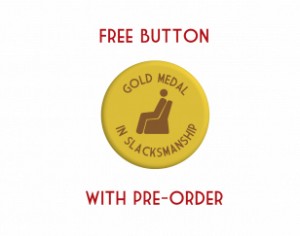 So if you've waited this long, you've shown yourself to truly be an olympic level slacker. It's time to order the shirt that proves it.
And don't forget, if you aren't already a Canadian, we'll confer 'Honorary Canadian' status on anyone who joins The 2010 Canadian Slacking Team.