UPDATE: This casting call is closed. Thanks, everyone, for your submissions :).
So here's the story: in a future episode of ENN, we'll need to call out ENN's Crack Investigative Team — and just to clarify: we call them this because they are crack-shots at their jobs, not because they are on crack. Unfortunately, we don't have a crack investigative team here at LoadingReadyRun, so we need you to provide that for us. Also to clarify, you don't need to be in Victoria because we don't need you in person, all we need are photographs that you don't mind us showing to the world (and crediting you for, obviously).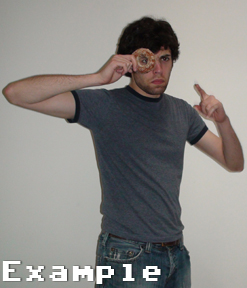 If you are interested, please submit photographs of yourself dressed as an investigator–interpret this as you will: you could be a hard-hitting journalist, a CSI, or a detective in a deer stalker. Frankly, we're looking for variety, so be creative. We need shots of you in two different poses against the most neutral background you can find: something easy for us to art out.
Please send submissions to [CLOSED] with the subject line "Re: CASTING CALL – INVESTIGATOR". Make sure you use this subject line or I will be very dissapoint–probably to the point of not using your submission, even if it's really awesome. Copy and paste it if you have to but make sure it's accurate.
Thanks for your help! This blog post will self-destruct in 30 seconds … so you know.
Update: I need these by noon on Monday, May 3. This is not a due date, so much as it is the absolute latest that we will be able to incorporate new graphics, so don't be late.