Your inner "guy who likes funny videos" implores you to watch this week's update.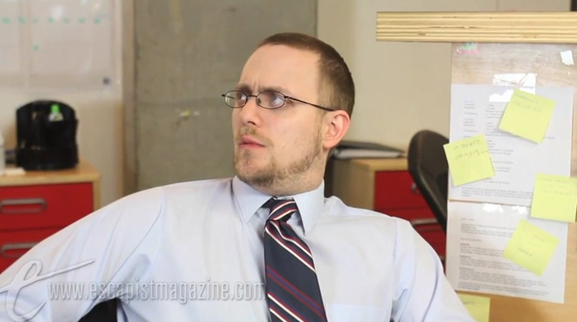 This video was written by Paul, and I think he's tapped in to a topic with which we can all relate, so enjoy. Keep your eyes out, too, there are a few references in this video that you should be on the lookout for. Keep your eyes sharp.
Big thanks to Cmaeon for the use of their offices for this shoot. If there's one thing we always need it's a convincing office/cubicle set – and what better way to be convincing than to use a real offices and cubicles? Thanks again!
Unskippable this week was Vanquish. Check it here.
Cheers!