Yeeeeaaaaahhhhhh… We're going to have to ask you to move… on over to The Escapist to watch this week's video!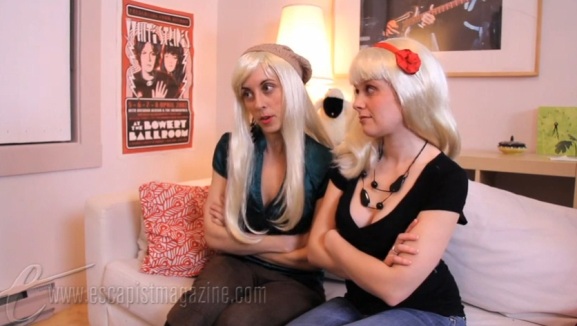 As you have no doubt already guessed, this was a Kathleen video. Upon presenting it to the crew, she expressed some trepidation that it was too offensive or too over the top. Personally, I don't think it is. It's just the perfect amount of off-colour. It's the "creamy eggshell" to our normally "arctic" white. Go, watch, enjoy – the send-up in this video is one, I'm sure we can all get behind!
When you've finished, feel free to kick back, and flip on this On The Run video, to watch as you enjoy the warm afterglow of hilarity:

Unskippable this week was "Majin and the Forsaken Kingdom". Yeah, I know, I've never heard of it either, but apparently it exists. I honestly don't know wat system it's on. If you want to puzzle over the question yourself, head on over and check out the video.
Finally, you should know that we have extended the creepy-doll pre-order period for 7 more days to give you a little more time to add some terror to your wardrobe (that isn't a function of how woefully out of style it is). Add this creepy shirt to your life for all kinds of friend & family disconcerting fun! Pre-order it here.
Cheers!