Dig yourself out from under that heap of unwashed laundry, our new video is up and you can watch it right here.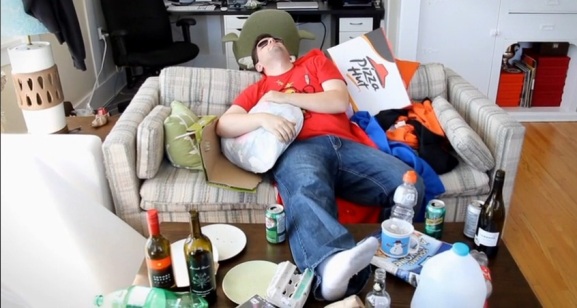 It's spring (in this part of Canada, anyhow) and that means it time to do some spring cleaning! We thought we'd provide you these handy suggestions for how you can add some neat & tidy to your life. Follow one of our many great tips and your life is sure to be spick & span with a minimum of effort!
Unskippable this week was Prison Break. You can watch that here.
A reminder also that No Rules Means No Pants shirts are still available for pre-order, and will be until May 2nd. Don't miss out!
Cheers!