Do it! This week's video deserves to be watched!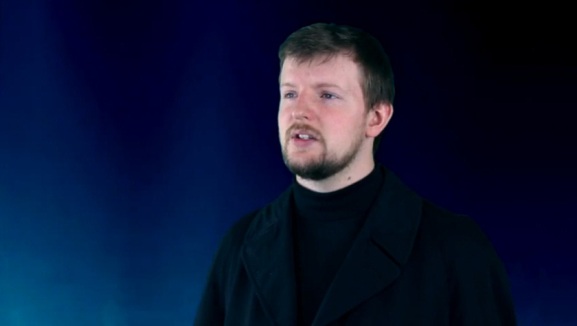 Given that this video was written by and predominantly stars Graham, I asked him to provide some background about this update:
This video sprung out of the moment near the beginning, where Gary just immediately accepts his "dark" half's suggestion. I was watching a movie where someone was being tempted by their inner demons to accept the dark side and kill someone, and I thought to myself, "What if he just said yes? Just, right now, boom, yes to the darkness?"

And that was the jumping-off point. Then, of course, as sketch comedy law states, if there's an evil "shoulder angel", there's a good one too. And he's a little annoyed that you started without him.

The video turned out shorter than I'd originally realized, but I feel it's another example of the joke not overstaying its welcome. Also, for trivia purposes, this video was edited entirely in the new Final Cut Pro X, which (I've discovered) has surprisingly good green screen filtering.

Hope you enjoy it!
Unskippable today was Homefront. You can watch that here.
Today's episode of Checkpoint is also up. You'll find that over at PATV.
Cheers!