Halloween is arrived, and the LRR crew has donned our costumes to bring you some holiday treats!
LRR: Roll for Treats
Unskippable: Call of Juarez: The Cartel
Checkpoint: Uncharted Charted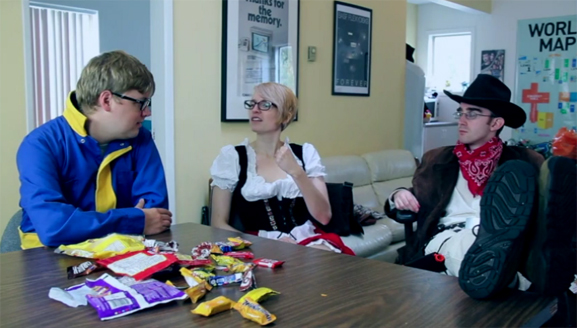 This week's installment of LoadingReadyRun continues the series of Wizards of the Coast-sponsored episodes. Being the lazy Halloweeners (Halloweiners?) we are, this video bears a striking resemblance to most LRR Halloween parties. Costumes sourced from the prop room, some sort of board game, a few bottles of some fine locally-brewed craft beer, these are the hallmarks of our craziest nights. Party animals, we are.
Shirt orders close tonight, so this is your absolute LAST CHANCE to get in on our awesome Magic tees. The end of the pre-orders has gone on the stack, so respond quickly before we send them into exile!
Enjoy the video, all, and have a safe and happy Halloween!
Cheers!