This week's videos are online and ready to view. I recommend you do so.
LoadingReadyRun: The Tale of Matt Wiggins
Unskippable: Captain America
Checkpoint: The Glitchy Scrolls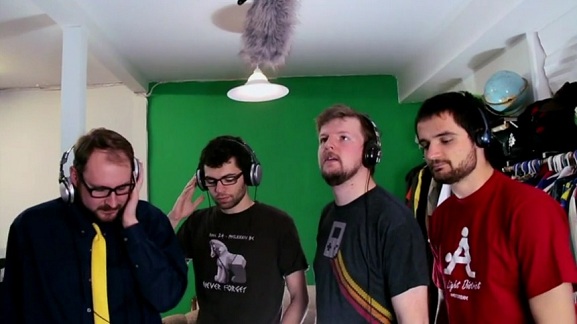 So another Desert Bus draws to an end, and with it comes the requisite Desert Bus meme video. As an added bonus, this video also features the return of 64K, and of several faces you may not have seen in a while!
With Desert Bus now behind us I want to give one last shout out to everyone who helped make this expectation-shattering event such a huge success. From our friends and visitors, to our crafters and sponsors, to our viewers and donators, we could not have done this without every last one of you. Thank you all so much for your contributions to this event, and keep on being awesome! We hope you'll be waiting at the station when the Desert Bus pulls up again next year!
Cheers!