Today's late blog update brought to you by Word Press. It's what eats blog posts the first time around.
So what happens when James goes away on vacation and Kathleen tries to start yet another side business? This week's Commodore Hustle, On the Case. Once again, we all play terrible, alternate reality versions of ourselves, but I assure you that in real life, Graham is not nearly as dumb as he plays here.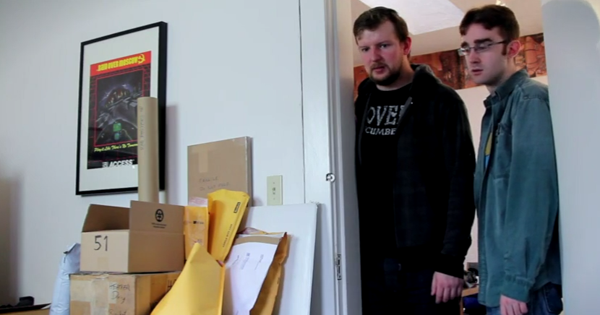 So much shipping.*
Other videos that went up this week:
CheckPoint: Games are really big
Feed Dump: Expensive Tastes
Loading Time: The Horrors of Dirty Underwear
This week also sees the two part Unskippable  for Prototype 2 come to an end. If you haven't seen both parts, check them out, they were particularly good.
Unskippable: Prototype 2, Part 1
Unskippable: Prototype 2, Part 2
We'd also like to send our thoughts to our all friends, family and fans on the East coast in the path or Hurricane Sandy. Stay warm, dry and safe. <3
*As in packages. Pervert.