As many of you might have noticed, last week was Desert Bus. Six days and eight hours worth of madness, challenges, prizes and gifs. So many gifs.
So much happened I didn't have time to update the blog at all, but now it's back with a super, ultra-special DOUBLE SIZED blog post.
This weeks (slightly late) LRR video was Desert Power, a parody of Kanye West's song power, a video that both nicely encapsulates the week's memes and serves as a handy visual indicator of just how many people are needed to run Desert Bus for Hope. Short answer — A LOT!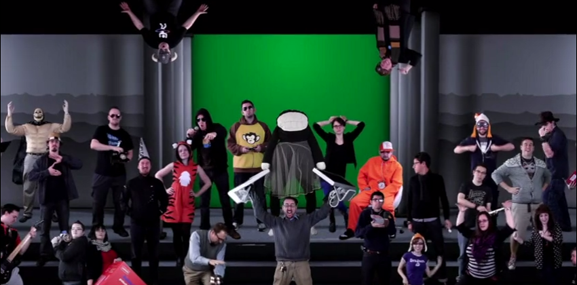 Now I want to play Saints Row 3.
If you're missing Desert Bus, the incredible video strike and spreadsheet team did an amazing job of noting everything exciting, then uploading videos of it to YouTube. Highlights from the entire run are available here.
The week before was the third episode of season three of Rapidfire, in which we learn more about everyone's favourite ineffectual pitchman.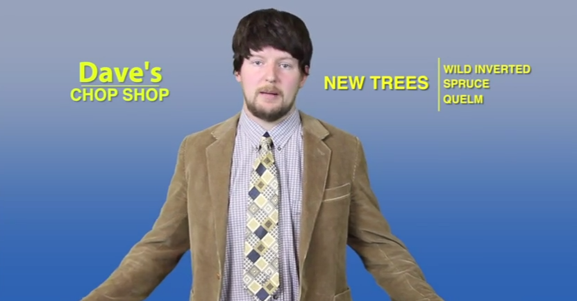 Comedy so fast neutrinos have a hard time keeping pace.
Of course, while you were waiting to watch the latest LoadingReadyRun video, you should have been watching Unskippable. This week Graham and Paul tackled Soul Calibur V, and last week's episode was Starhawk.
Feed Dump also continues, although we missed an update last week due to a silly mistake. Turns out I saved that episode of Feed Dump to my hard drive instead of the shared LRR drive, and we didn't realize it wasn't there until Wednesday, when we saw there was no Feed Dump. Desert Bus strikes again! The most recent episode is Bigfeets, and the show will be back to its regular weekly updates this week.
Finally we have Eternal Lawsuit, the last episode of CheckPoint for 2012. It'll be back in January, don't worry!