I post a lot (about 99%) of my blog posts on Monday, when our three main weekly series go up, but did you know LoadingReadyRun is a never ending shower of content?* We are making funny stuff all week long! If you're bored on Wednesday, Thursday or even Friday, we have some video (and audio) goodness for you.
On Wednesday afternoons, we put up a new weekly Feed Dump. It's a talking heads news show where all the talking heads and the news are quite mad. This week Cam and I discuss whether a skeleton in a slightly used coffin adds, or removes value when you're putting it up for sale on Craigslist.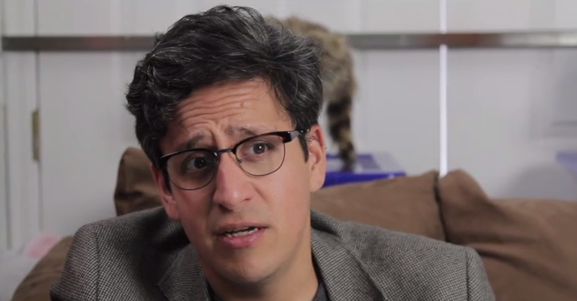 Making videos can be hard work. That's why we also film ourselves making videos (which really, just adds more work to the whole process) and turn that into another video! If you're interested in how to make and film internet video, you could probably  do a lot worse than watching our Loading Time series. You could probably do better, but that's besides the point.  The most recent one is for PlaceholderURL.com. Otherwise known as "the funny business behind your back episode of Loading Time."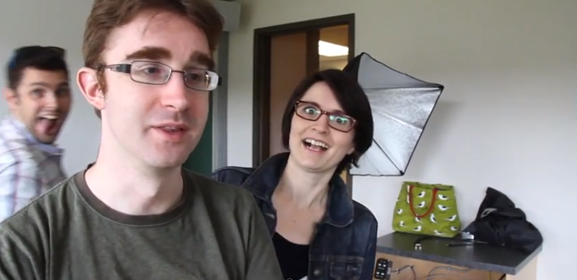 But wait you say, I would like to hear more LRR talking about what it's like to be in LRR. Can I have that? YES. We are back (mostly) on our podcast bandwagon, and we're making LRRcasts semi-regularly again. We don't always LRRCast, but when we do, I'll be making up a silly song to go at the beginning.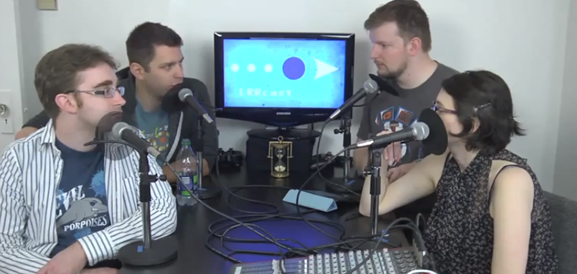 *