It's almost Born of the Gods game day, and that means the latest episode of Friday Nights: Hero's Path is up. In The Ordeal, Alex tries to improve the mechanics of Born of the Gods, and Kathleen (despite her aversion to green) goes lone wolf! Will her gamble pay off? We'll have to wait until Born into Nyx to find out!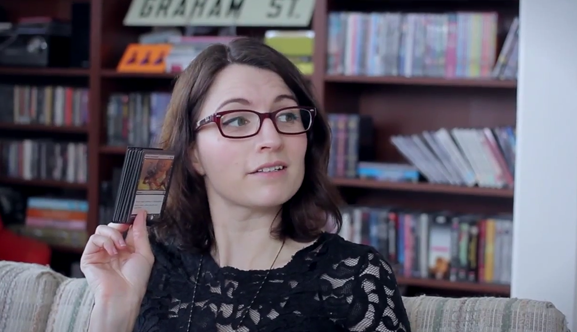 If you missed the previous Hero's Path episodes of Friday Nights, you can find them in our video archives and on the official WizardsMTG YouTube channel.
Also updating today is CheckPoint+. This week's episode is 3D Realms Flails Wildly. Turns out 3D Realms aren't just bad at making video games. They're also bad at understanding contracts, the law, legal precedent… that sort of thing.
Remember, if you like CheckPoint, you can see us do it live every week on our Twitch channel! The show starts at 2 pm Pacific/5 pm Eastern/10 pm UK and 9 am AEST every week.
Also this week, Feed Dump! Kathleen returns to the couch in Thy Name is Dick Pic, and she's got two new (to Feed Dump) co-hosts! Long-time LRR fans may recognize these dumpers! Can you name them?