It's Monday! Time to wash away the freedom and joy of your weekend with another 5 day grind. Unless your weekend isn't Saturday-Sunday. Which is actually fairly common. Gosh, even for me! I mean, my days off are like… half of Thursday and Sunday. Man, why did I even type this? I should probably check my weekend privilege. Wait… If I don't even have a Sat-Sun weekend, do I even have weekend privilege to check? Gosh, I really need to reassess my priorities. And I should probably start the blog post now. Yeah… Anyhow!
This week's LRR video is Dirty Money, a gripping tale of a filthy criminal undertaking, and what it will take to get clean. Hint, it will probably need the hot cycle.
Meanwhile on Unskippable, Graham and Paul take on the much maligned (at least by Alex on IDDQDerp) Thief (2014). I was really prepared to give that game the benefit of the doubt, but the first minute of the cutscene really pushed me to my benefit giving limit. I'm not saying the game isn't good, but when the game opens on a character that seems entirely made of cliche, it going to have to work pretty hard to come back from that. Anyhow, just watch it and let me know what you think!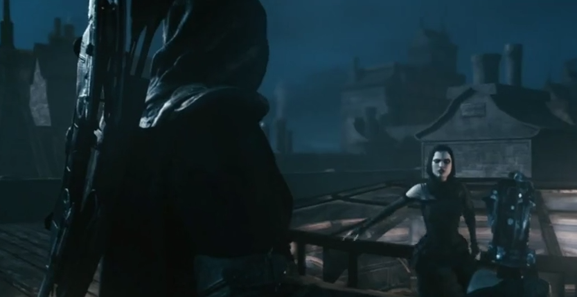 Speaking of IDDQDerp, Video Games with Video James, CheckPoint+ and all our other streams on Twitch, did you know you can go back and watch them after the fact? That's right! They're all archived on Twitch AND a YouTube channel we set up especially for them: LoadingReadyLive!
Here's Alex starting Thief (2014), but you can see me playing Stick of Truth, Graham playing Resident Evil 6, James playing a lot of Minecraft, Cam calming cursing XCOM and MORE.