Hey everyone,
Do you like board games?
Do you like seeing undiscovered board games get the spotlight they deserve?
Do you like Cards Against Humanity?
If you answered yes to all (or any) of those questions, you should really check out Tabletop Deathmatch!
Tabletop Deathmatch is an independent game design contest run by Cards Against Humanity. They assembled a panel of expert judges to pick an exceptional unpublished board game, brought the creators to Gen Con, the biggest board game convention in the world, and then invited us to make a super cool web series out of the contest!
New episodes are going up twice a week, every Tuesday and Thursday on the CAH YouTube channel.
This week we got to meet Zach Barton and his game Bad Detectives — a game of murder and police procedurals.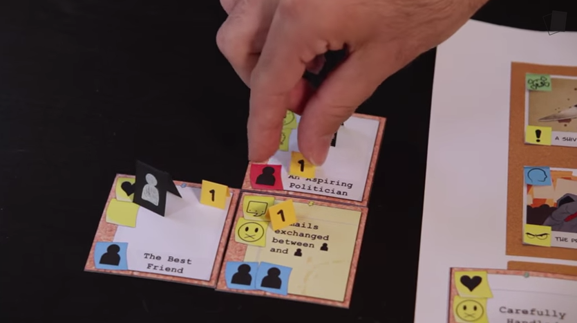 We also take a look at Adam Rehberg and his game Brewin' USA, a game about staring your own craft beer empire.