Hey everyone!
If you've seen our most recent YouTube Update, you'll already know we've got a big presence at PAX Prime this year, but if you haven't seen the video, or you crave your information in written form, this post is for you! The LRR crew is on tons of panels this year, and if you like our hijinks and fun jokes, this list will be extremely useful to you!
As always, we also have our table in Bandland, located on the 6th floor, right beside the Chicken Theatre!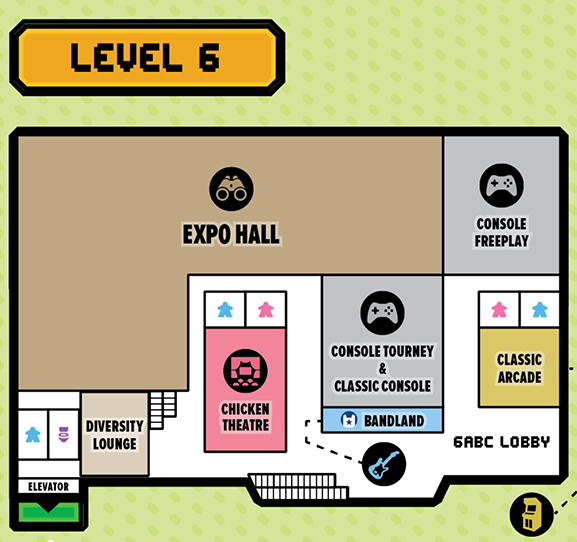 Aside from that, what panels can you find us at? All These!
LoadingReadyRun Panel
Friday, 11 AM, Sasquatch Theatre
See some new cool secret projects we've been working on!
Couples Who Game Together
Friday, 12:30 pm, Sasquatch Theatre
Kathleen and Graham join our friends Mike and Tifa Robles and talk about the romance that arises from sharing the same controller.
Your Stories @ PAX
Friday, 11 pm, ACT Theatre
A fun night hosted by Cards Against Humanity and the Nerdologues! Graham and Kathleen will tell short (hopefully) amusing stories from their past!
Battle for Zendikar Spellslinging
Saturday, 4:00 pm – 7:00 pm, WSCC Annex
Graham, James, Cameron, Kathleen and Ian are the evil Eldrazi, and if you can defeat us, you can help unlock preview cards from the new set!
Blankety Blank – Game Show Night
Saturday, 9:00 pm, Sphinx Theatre
Graham and Kathleen are once again guests in the legendarily filthy Blankety Blank panel. It's like Match Game, but… not for children.
Late Night Dub Fight
Sunday, 9:00 pm, Chicken Theatre
Ian's famous and super hilarious Late Night Dub Fight is back! Graham, Kathleen, Beej, Ian and improvsman extraordinaire, Kris Straub! Note: this panel has filled completely in previous years, so you might want to line up for this one.