PAX South, January 29-31
It may be almost on top of us, but some of the crew will be appearing at PAX South!
Graham, James, Alex, and Cameron will be in San Antonio all weekend, so come by our table in Bandland to say hi!
Panels we're on:
The LoadingReadyRun Panel – Friday, 4:30PM, Armadillo Theatre
Join us for entertaining words, and answering your questions!
Scared Yet: A Discussion of Horror Games – Saturday, 5:30PM, Bobcat Theatre
Alex joins Kris Straub, Dabe Alan, and Brandon Rym DeCoster to discuss horror video games… a topic on which Alex has strong opinions.
PA and Friends Play Drawful – Sunday, 11:00AM, Main Theatre
Graham and Alex join Scott Kurtz and Katie Rice to play a very public game of Drawful, and it's going to be delightful.
---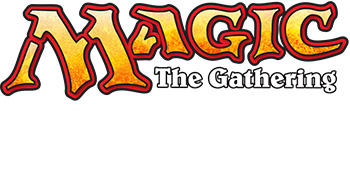 GP Vancouver, The Same Weekend as PAX South
"Are you guys going to be at GP Vancouver?"
We've been asked that a lot, and any other weekend, we would be! But you'll note that it's the same weekend as PAX South, so most of us aren't able to attend.
Our Vancouver friends, Jeremy and Matt, are planning to attend—as are Serge, Nelson, and a bunch of other local players/Friday Nights regulars—so say hi if you see them!
---


MAGfest, February 18-21
After a multi-year absence, LoadingReadyRun returns to MAGfest! Graham, Beej, and Ian are heading to Maryland, and they're bring the Late Night Dub Fight with them!
The LoadingReadyRun Panel – Schedule TBA
Join Graham, Beej, and Ian as they fill an hour by answering your questions and going off on tangents.
Late Night Dub Fight – Schedule TBA
Dubmaster Ian brings his melange of bizarre movie and anime clips, and it's up to Graham, Beej, and some special guests (to be announced) to provide new dialogue and sound effects.
Hope we get to see you at one of these conventions!