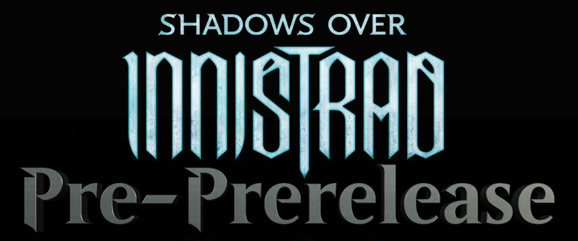 We are super excited to announce the LoadingReadyRun Shadows Over Innistrad Pre-Prerelease, a live streaming event we are hosting, to celebrate the release of the new Magic: The Gathering expansion, Shadows Over Innistrad. Streaming on twitch.tv/loadingreadyrun, starting at 12:00 noon Pacific time, March 26th.
That's right! A week before the official SOI prerelease, we will be holding our own event, live at the LRR Moonbase in Victoria, BC, with members of the LRR crew and special guests we're bringing in from out of town!
Joining Graham, James, Kathleen, and Cameron are the following friends from the Magic community:

The 8 of us will be holding a paper Magic, single-elimination, sealed deck event with the same prerelease packs you can find at Shadows Over Innistrad prerelease events on April 2-3.
Since the event is single elimination, we'll be broadcasting all seven matches!
If you aren't able to watch live, the event replay will be uploaded to our stream archive YouTube channel (YouTube.com/LoadingReadyLive) as well as the official Wizards Magic channel.
We are very excited for this, and hopefully you enjoy it too, because if it goes well, we'd love to do more events like this. See you then!