Blog/Patreon Post April 3rd, 2018
Greetings one and all and welcome to the weekly update. It's like the weekend update on SNL, but not at all. I'm here this week with some news of our upcoming adventures to both PAX East and GP Seattle this weekend. For those of you who this doesn't apply to, feel free to ignore this update and join me here next week when I'm back to telling you about the stuff we've been doing and the stuff we have done 😀
First up, PAX East.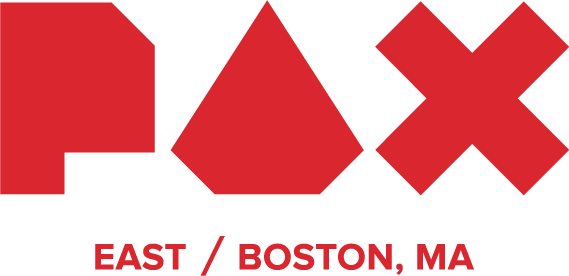 Graham, Adam, Heather and Beej will be making their way to beautiful Boston, MA for this weekends annual gathering of the PAX. Let us run down all the ways you can interact and be entertained by those wonderful people.
Bandland Booth – As is tradition, you can find some combination of the 4 folks attending at our table in Bandland throughout the weekend. We tend to keep show floor hours so head over there between 10AM-6PM to have your chance to say hi, get some stuff signed or purchase some of our merch. Unfortunately we don't have a new Pinny-Arcade pin for this show, but we will have a great selection of most of our previous pins.
And beyond that we have a whole bunch of panels you can find us at.
Friday
Jackbox Party PAX (w/ Graham & Beej)
6:30PM-7:30PM @ Albatross Theatre
Streaming at twitch.tv/pax2
LoadingReadyRun Panel (w/ Graham, Adam, Beej and Heather)
7:30PM-8:30PM @ Dragonfly Theater
Streaming at twitch.tv/pax3
Saturday
The Truth about Streaming, From the Streamers Themselves (w/ Graham)
11:30AM-12:30PM @ Bumblebee Theater
Blankity Blank (w/ Graham)
9:00PM-10:00PM @ Bumblebee Theater
Sunday
10 Things They Don't Tell you About Being a Variety Streamer (w/ Graham & Beej)
12:30PM-1:00PM @ Twitch Booth
And that should just about do it for PAX East. Make sure you say hi if you happen to run into us around the show floor. Trust us when we say we love meeting people from the community.
Now. GP Seattle!

Both James and Cameron will be down in Seattle this weekend for the GP. Neither of us have any plans to play in the main event so we'll be bumming around the convention center all weekend just playing in side events and some of the scheduled Spellslinging and Bounty events.
You will find Cameron Spellslinging on both Friday & Sunday from 12:00PM-4:00PM and at the Bounty event on Friday at 5:00PM
Meanwhile you can find James in the Bounty event on Friday at 5:00PM and Spellslinging alongside Cameron Sunday from 12:00PM-4:00PM.
I believe you can find both of us at the VIP party on Friday evening which you can gain access to by picking up the Diamond VIP package at the registration site.
A few community members have also organized a LRR meetup on Saturday. The plan is at 3PM to meet at the registration area, find some space to either fire a draft(s) or play some Brawl and then grab dinner.
As mentioned above with PAX East, make sure if you see either of us wandering the hall or the mean streets of downtown Seattle feel free to say hi.
And that should just about do it. I hope everyone who attends either of these events this weekend has a great time and we look forward to seeing you all there. And for anyone not able to join us in either Boston or Seattle I suggest kicking your feet up and taking it easy, you work hard.