Search found 9 matches
Search found 9 matches • Page 1 of 1
22 Nov 2016, 04:09
Forum: LoadingReadyRun Streams
Topic: Talking Simulator
Replies: 63
Views: 12592
Okay, quick disclaimer: I'm haven't seen all the Talking Simulator videos yet because I don't have the free time, so I may say things that are addressed in ones I haven't seen. The genre that shares a namesake, cyberpunk, is exemplified by its aesthetic, but also by its narratives that often deal wi...
02 Feb 2016, 03:47
Forum: LRRcast
Topic: LRRcast - Star Wars
Replies: 21
Views: 2750
Agreed. Maybe a Corrector's Commentary? Yessss. I debate your comment about them being faceless to him. ... That said, if the Star Destroyer carries a regiment, it is unlikely that the guards were part of his unit, and therefore he wouldn't have the personal connection to them. This keys into what ...
30 Jan 2016, 07:51
Forum: LRRcast
Topic: LRRcast - Star Wars
Replies: 21
Views: 2750
My only significant issue with the film was the "seeing exploding systems" bit, but then I just decided that the Hyperspace weapon catapulted debris/light through hyperspace, which was falling back into realspace lightyears away. Yes, it's techobabble, but not necessarilly more than hypers...
06 Nov 2015, 04:36
Forum: LoadingReadyRun Streams
Topic: Watch + Play
Replies: 303
Views: 55536
I'm so sorry. I couldn't stop myself.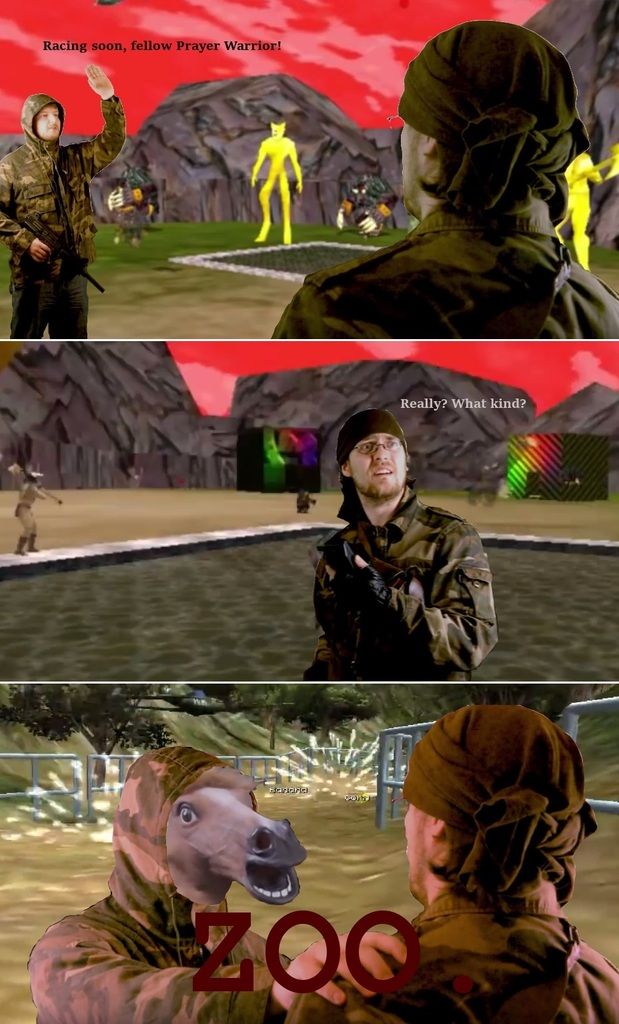 21 May 2015, 04:20
Forum: Video Suggestions
Replies: 4
Views: 1246
... The Complete Works Of HP Lovecraft. ... Bram Stoker's Dracula. ... 50 Shades Of Grey. ... Literally anything. Inspired by Graham's "inspired" narration of the Watch + Play Walden and the Werewolf, this would simply be Graham, sitting in a chair, reading novels... in that voice. You know the one.
27 Nov 2014, 04:02
Forum: General Discussion
Replies: 4
Views: 475
The key question to ask is "Why is the world not behaving in ways you can reasonably predict scary?", to which the answer is "Because if I cannot predict how the world will behave, then I cannot effectively influence it - I am Powerless". H. P. Lovecraft wrote "The oldest and str...
25 Nov 2014, 06:13
Forum: General Discussion
Replies: 4
Views: 475
The clip is the perfect example of Humiliation, in that it is a "Terror" reaction to something innocuous. The subversion of expectation is important, but it's also a horror trait . In horror, we call events and items which subvert expectations or are inconsistent with their surroundings "C...
25 Nov 2014, 04:09
Forum: General Discussion
Replies: 4
Views: 475
I've been writing a short article on creating RPG Horror Scenarios, and it's involved reading a moderately ridiculous amount of adventures, horror stories, and articles on psychology. One of the key ingredients in horror is that it plays on primal fears, which can be summarized as: 1. Ceasing To Exi...
04 Nov 2014, 03:38
Forum: LRR Video Discussion
Replies: 24
Views: 8129
Meanwhile, just over the hill, the Non-linear Anti-Baryon Spire nears completion. In the ScentMind, one Thoughtform says to another "I really didn't think the hologram decoy would work that well. How could they fall for it 34 times? They just vanish, and look completely alike!" In any cas...
---
Search found 9 matches • Page 1 of 1