Arcology News: LRRNAP now officially has a new door system!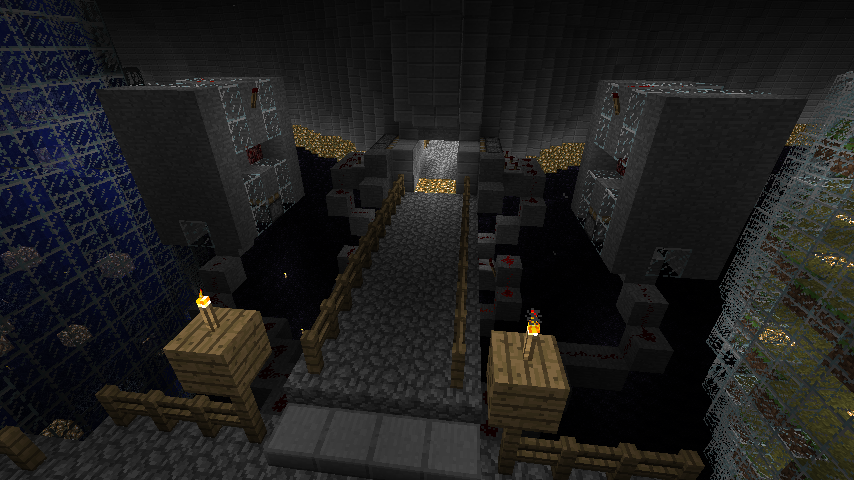 Instead of the clumsy wooden doors, there is now a 3-block deep piston system that restores the portion of the exterior shell that was removed for the entryway whenever the arcology is to be closed for whatever reason.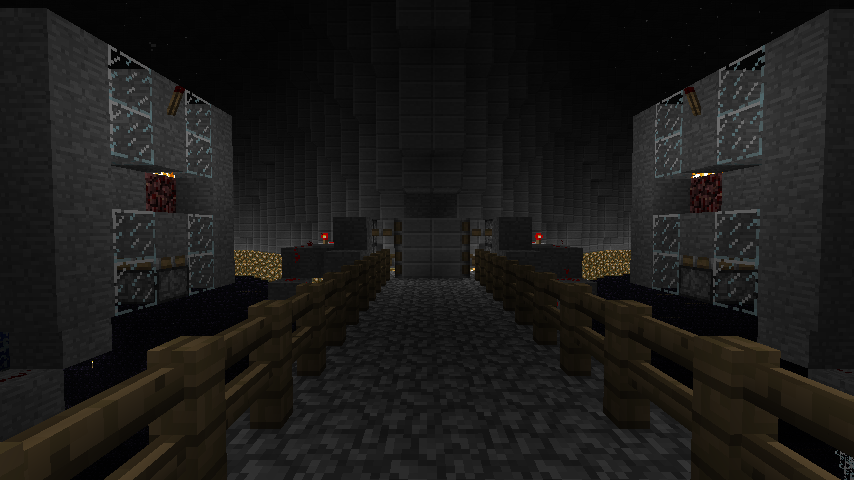 It is controlled by a T flip-flop beneath the walkway that is in turn triggered by an AND gate between the two devices on either side. The torches on the devices light up whenever they are unavailable for triggering, which is typically about a minute after each activation, and are specifically designed to obfuscate what the trigger mechanism is (I'll be giving the solution to admins only). The T flip-flop is piston-based and so stores its contained value between server boots.
In short, to toggle the door status you need to trigger both devices within a minute of eachother, and the door will stay open/closed between boots or toggles.