Ok! I had a quick (I'm lazy) hunt around and couldn't find one of these, so I thought I'd try starting one, see what happens:
Rules are fairly basic: 1 person posts a screenshot from a movie, everyone else has to guess which it is.
If you guess correctly, the screenshot poster confirms you guessed correctly then it is your turn to post screens from a new film, be sure to check if anyone's guessed reasonably often.
Screenshots have to be at least vaguely guessable (distinctive is the word): No stock footage that the film referenced, no whole-screen-motion-blur, no Paramount logo, etc. Also no nudity or graphic violence please
If no one guesses correctly in 24-72 hours (at your own discretion), post a new screenshot of the same movie
EDIT: Rule of 'Yoink' If the thread stalls for 3 days or so without a reason given, (ie. film has been guessed correctly and confirmed, but the guesser doesn't post a new film) anyone can post a new film
Note: VLC has a 'take snapshot' option, you may also find a screenshot online, maybe put it on photobucket or whatever and rename it so it can't be googled
I'll go first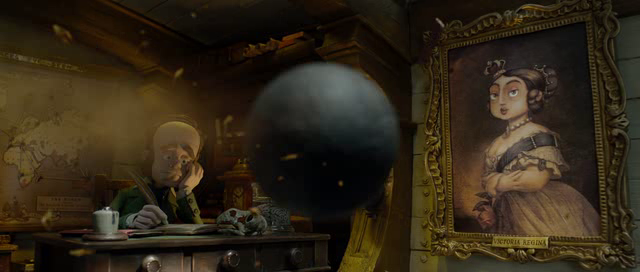 It's not one of the ones I recommended to King Kool, though he should watch this too if he hasn't already