In the latest story, Jace found something in Tamiyo's journal:
"Beside the drawing is another sketch, showing one of the weird, twisted stones I've seen a few times since I've been here. There's a schematic quality to the sketch, and I wonder if the author of this journal is responsible for the stones.
There's magic in them, manipulating mana flow
."
Stone structures manipulating the flow of mana, eh? Does that remind you of anything? Something like, oh I don't know, hedrons?
Nahiri created the cryptoliths. If we go with the theory that she tried to draw Emrakul to Innistrad, this works. The reason the Eldrazi went to Zendikar at all was because the plane was absolutely teeming with mana, which they're drawn to. If Innistrad's leylines were arranged in such a way as to create an enormous concentration of mana, that would be perfect bait for an Eldrazi titan.
The flavor text of Drownyard Temple is "This is it! All the cryptoliths point here!"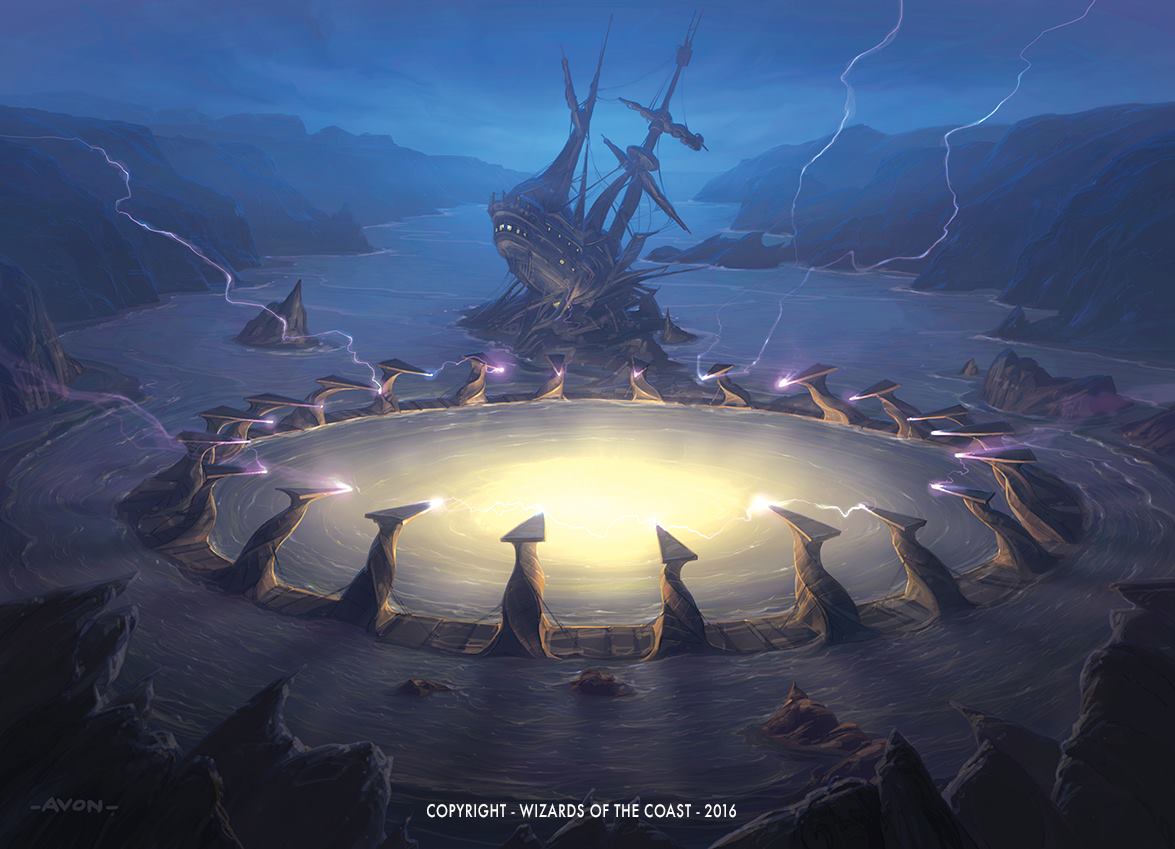 That art looks a lot like somebody wants to get a bunch of mana in one place.
Also, everything about Warped Landscape supports this.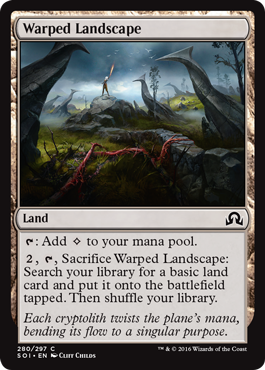 There's Nahiri, the flavor text says the cryptoliths direct the mana "to a singular purpose." I think this is pretty clear.