Not to take a minor quibble with an otherwise excellent podcast, but as likely the only forum user who is also a War of 1812 Naval reenactor, I do take small issue with the downplaying of Sailor Impressment as a cause of the war. Indeed, if the American side of war was to be said to have a rallying cry, it would have been that of "Free Trade and Sailors Rights"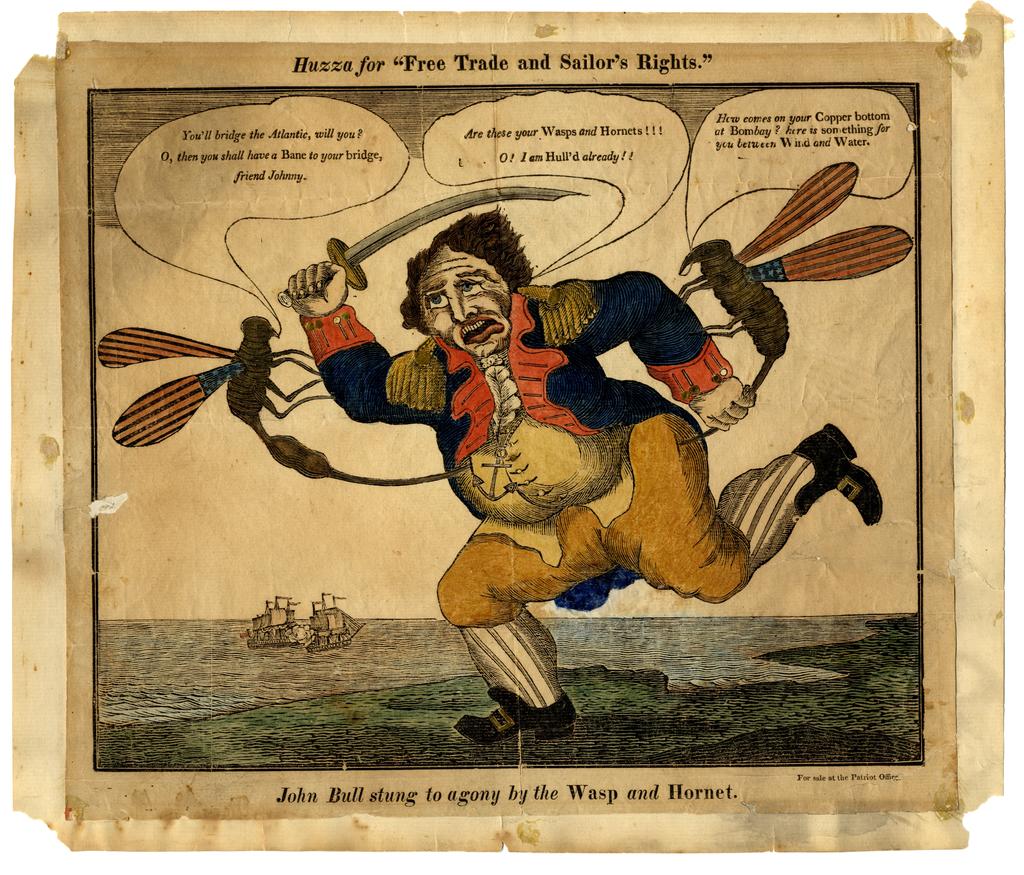 (the free trade referencing both British and French efforts to prevent American shipping from tending to the ports of one side or the other)
While no doubt Canadian acquisition was on many a mind in the War Hawk party (with Jefferson, among them, saying the annexation would be 'A mere matter of marching') in the formal declaration of war, one of the main reference point was the Chesapeake incident, wherein the HMS Shannon raked the USS Chesapeake's deck with fire, forcing it to stand to so it could inspect it's crew and remove those that the US was at least convinced were American citizens. It was argued by many that since that incident and lack of proper apology for it (although such apology was forthcoming in the agreement that had juuust failed to reach Washington before the war was declared) that an informal state of war had already existed with Britain.
As this may be the only time I might bring my knowledge in this area to bare in context to an actual episode of yours (unless some time in the future you decide to give the hilariously named Admiral Cockburn the send-up he deserves) I felt it was my duty to raise such issue.
With Kindest regards
Plummeting_sloth
Able Seaman
USS Constellation
(Mrs)