I'm not really sure where to put this...
My wonderfully crafty girlfriend has a submission for the DB3 Craft-a-long thing.
Be the proud owner of a one of a kind LRR Scarf!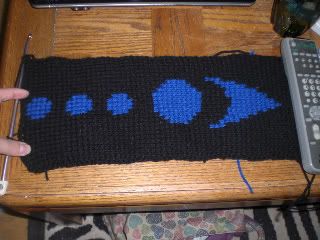 Bigger Image:
http://i270.photobucket.com/albums/jj90/Steelfox13/011.jpg?t=1254898614
Once complete it will be about 64 inches long the section shown is 16 inches and will be on each end of the scarf. The middle will be alternating black and blue and the reverse side will be lined with blue fleece for added warmth and style.
Tell me what you think.