I get my mail today, and lo and behold, the most awesome thing ever to come in the history of my mail (Mostly payment stubs and credit card ads) arrives!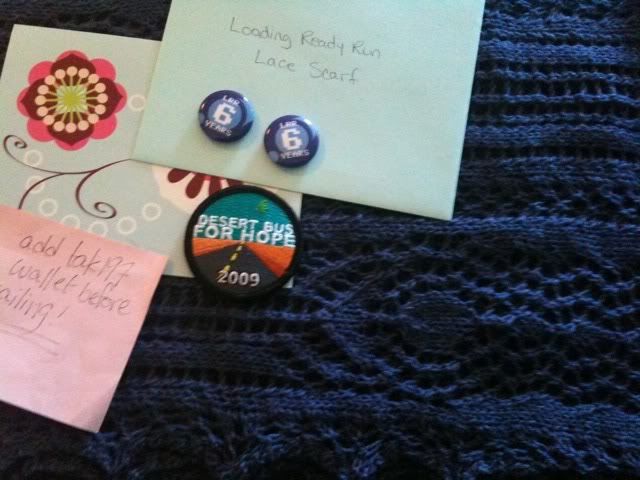 Best mail day ever, and this stuff is just awesome.
So, anyone else receive their desert bus paraphernalia yet? If so I think pictures are in order.