Re: Share your Art with the world!
Posted: 29 Aug 2015, 11:10
I made a tube scarf, double stitch the whole way around, 70 stitches in circumference and I checked now and again with a pen lid as a stitch counter and I dont think I dropped a single stitch anywhere. The higher contrast variagated green/white and blue/white stripes are cotton, the rest is wool. I've posted the finished (though I may add tassels) scarf in the "post a picture of yourself" thread
Click to Expand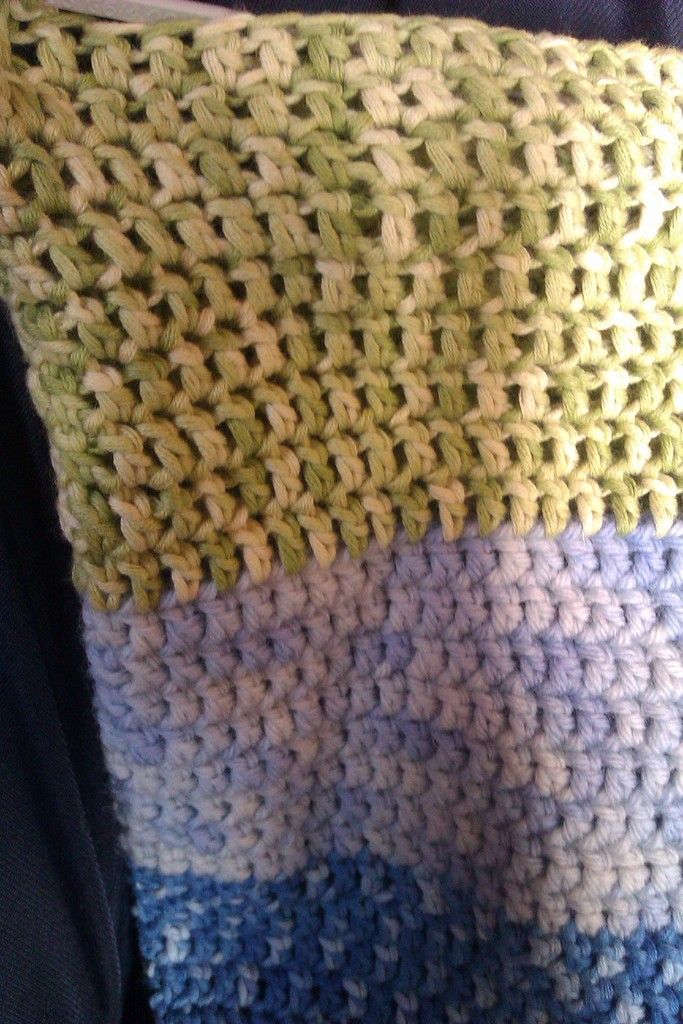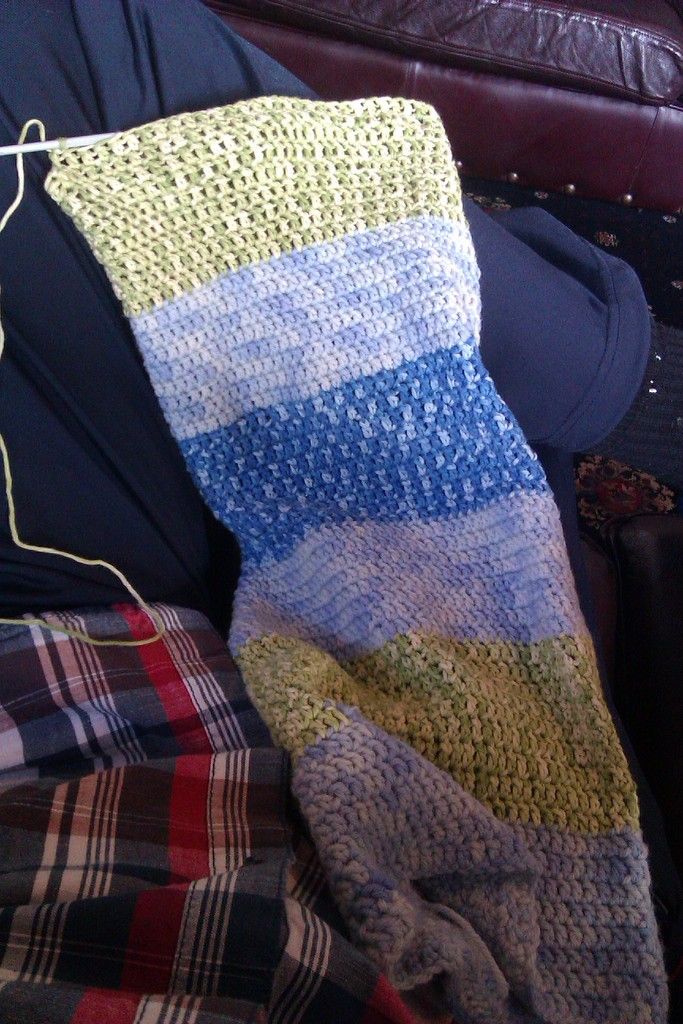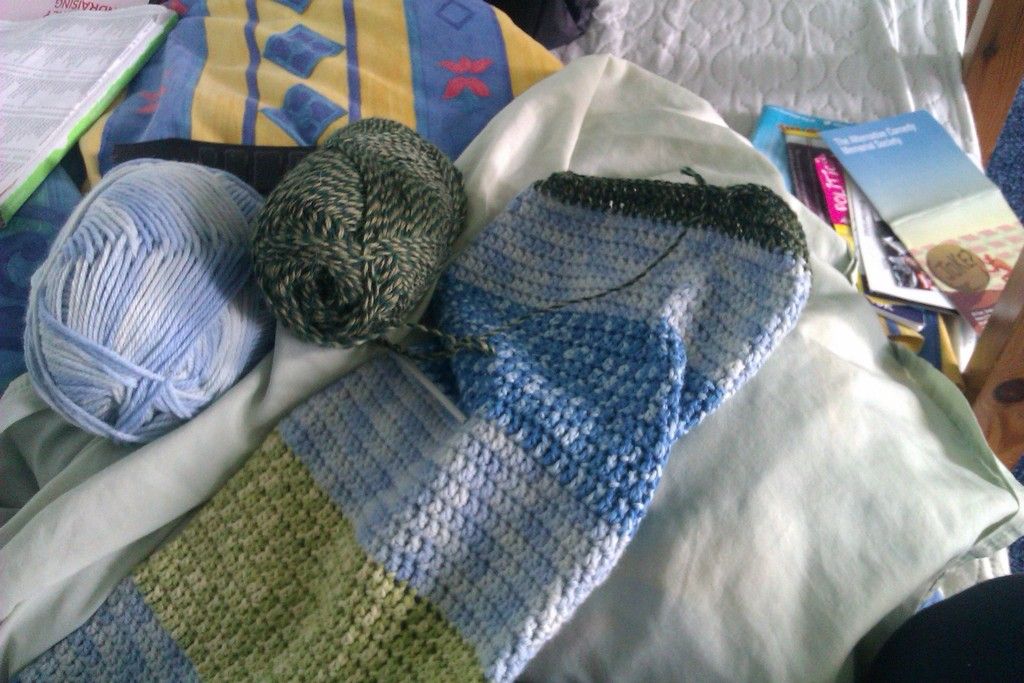 its about 2 metres long and I think there's 400g of wool and 100g of cotton in there, thereabouts.