25th, I was busy with packing. 26th, the same deal with the 25th. 27th, I was busy with the move. 28th, I was kinda tired after the move so I just kinda forgot :-/. 29th was my B-day. 30th, I was busy with things. Soooooooooooooo I think I've been putting this off for long enough, it's PRESENT PICTURES TIME!!!
Just to let you guys know these pictures have been taken on the 25th/26th, which was the packing day.
Alriiiiiight, it's a present.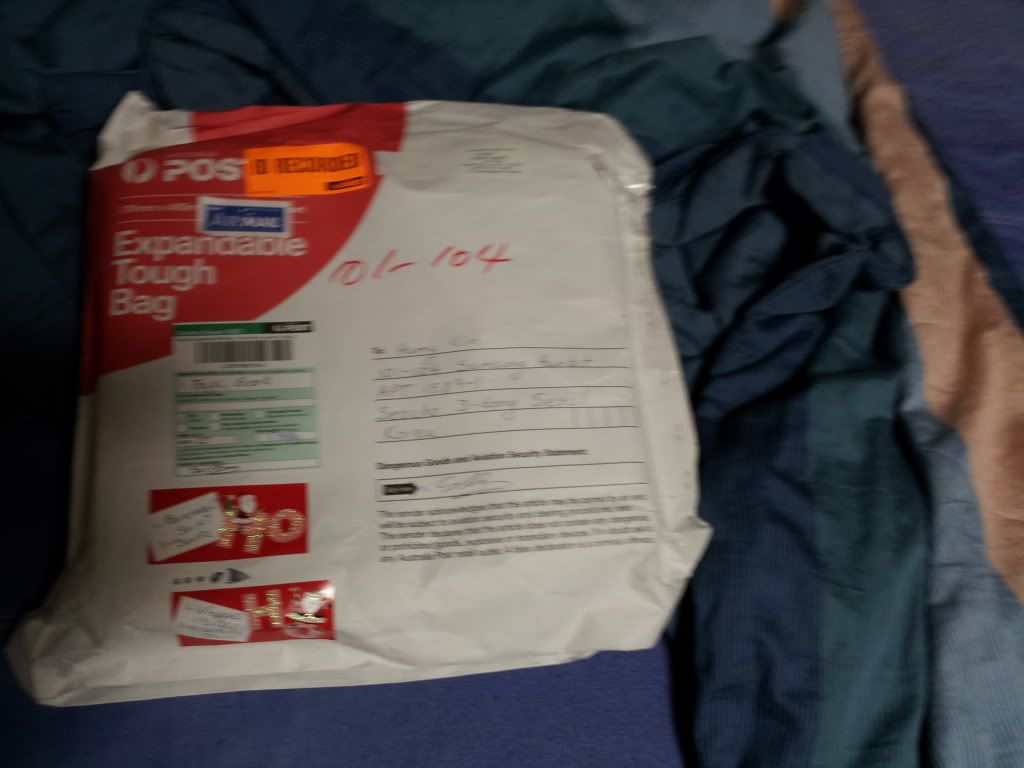 I opened it up to find it all wrapped nicely.....
So I thought I would rip through all this with scissors!!!

Nah, I just cut the tape and opened it nicely......wait is that...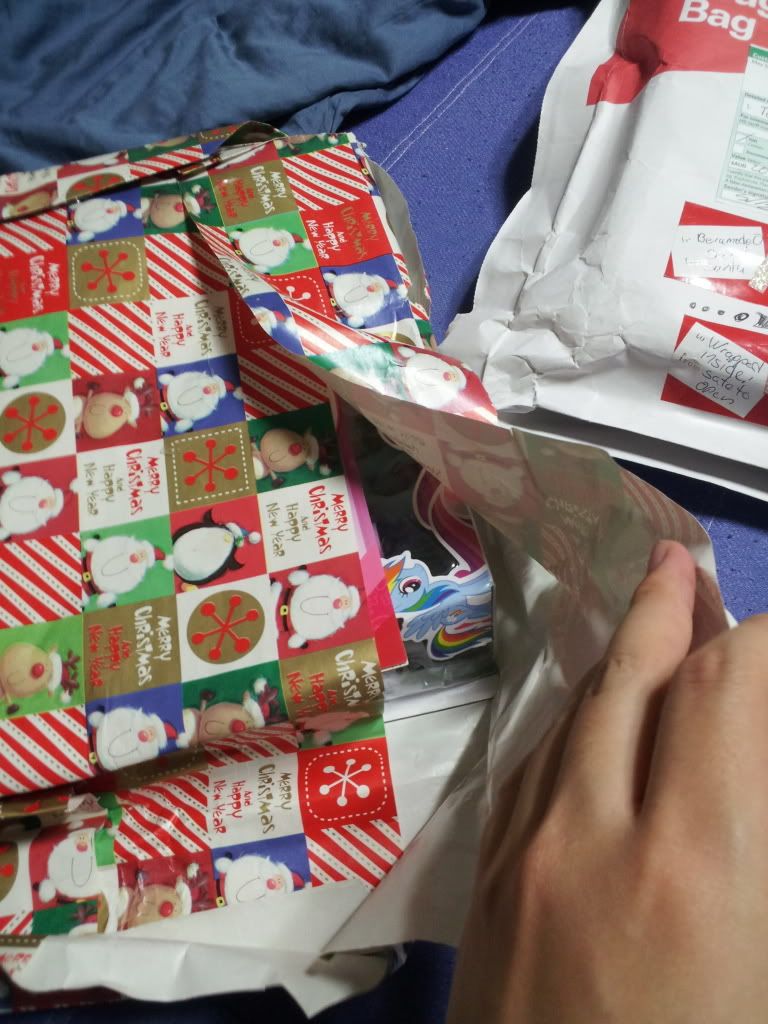 Oh god it is. XDDDDDD I think I laughed for a while after seeing these. I think these were called pony brushies? There were 2 sets with 2 ponies in each set, making it a total of four. Here's one of the set that I think Matt will like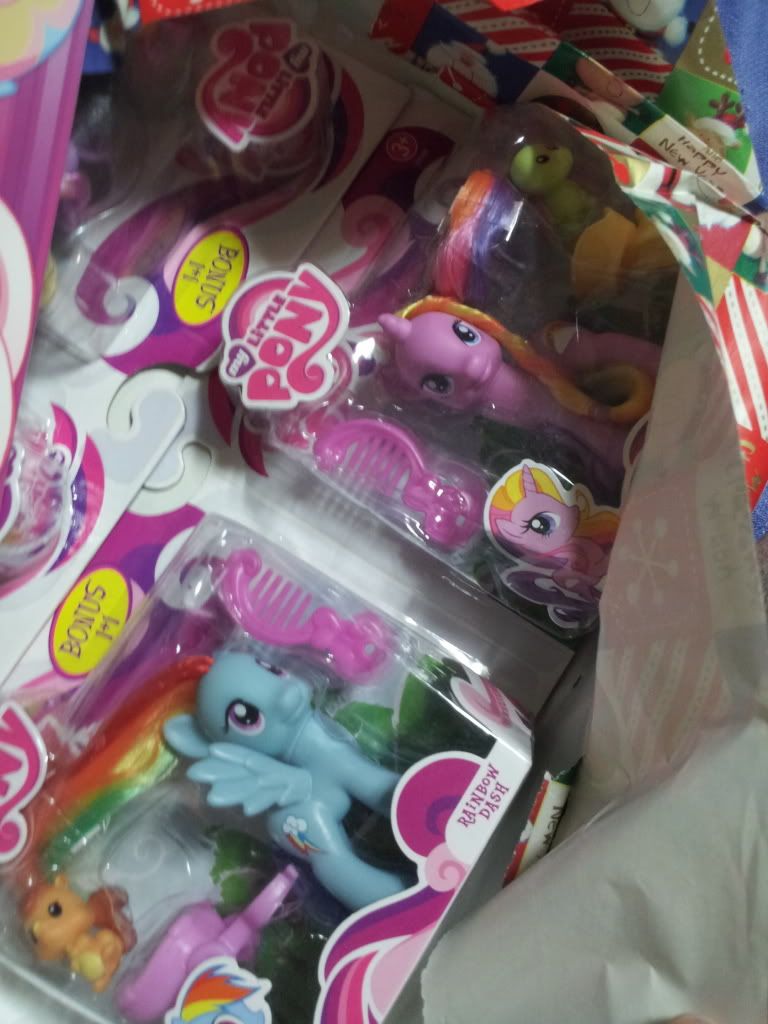 And here's the set with Fluttershy and.............what's her face (seriously, she's just a random pony)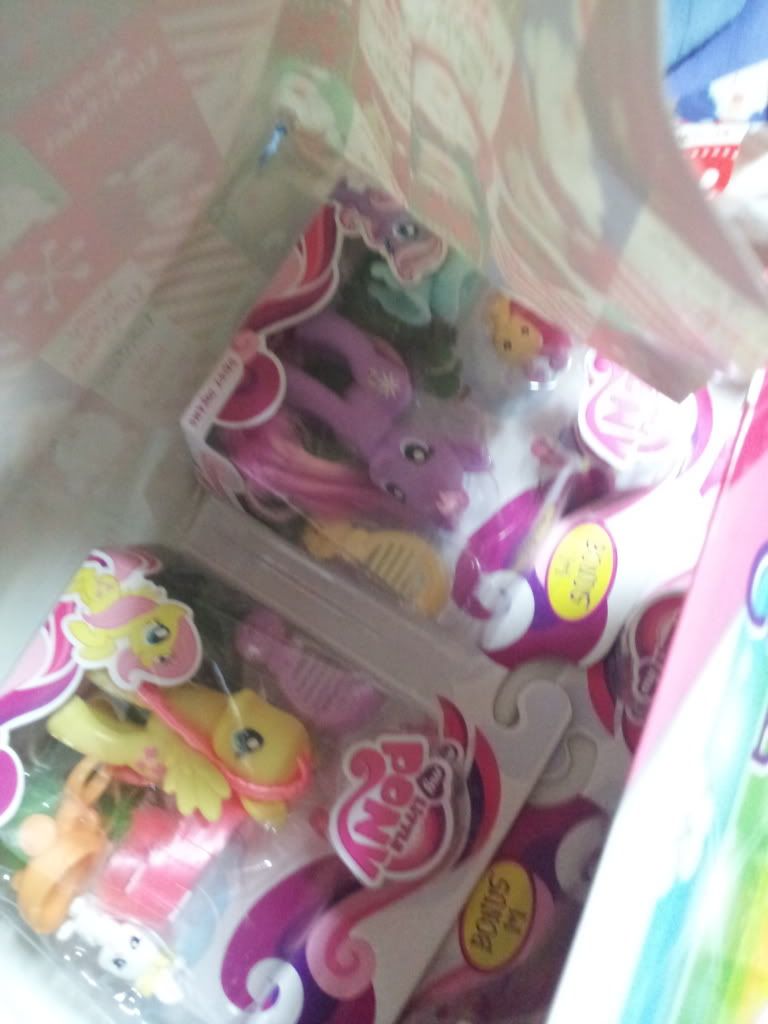 Along with these was a book which......wait what the......?
A joke present, eh? Well it made me laugh more than the brushies lol. Here are the gifts all laid out.
I kinda had to put them in a box and put a bunch of my things on top of them since I don't really want my parents to see me with pony toys :-/ Well, since we're an Asian family I could've just been like 'Oh it's my white friends.' and they would've just understood it as a weird foreign thing. I kid, I kid. Anyways here are the toys in the box before I put other things on top of it.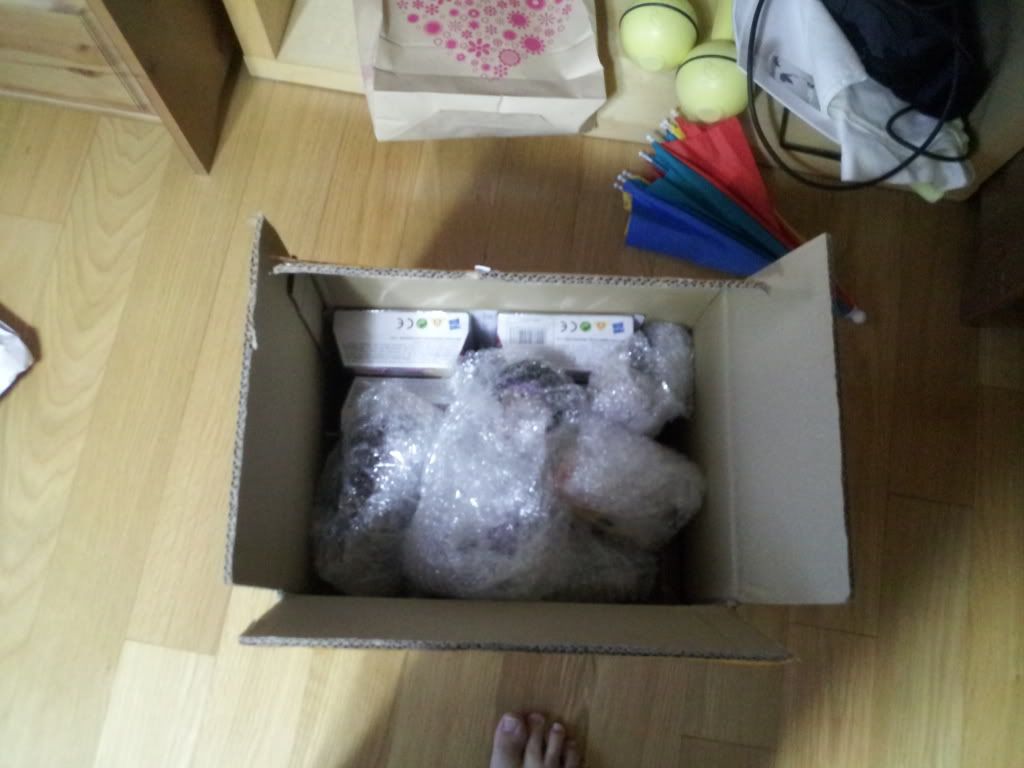 Thank you Santa!!

I had fun with my presents and I hope you have a Merry Post-Christmas!!

Oh and also Tak, how did you like the CDs? (And also stalking youuuuuuuu)