What is yours? Where did it come from? What does it mean? These answers I must know!
As you may have noticed, I've gone back to having a female avatar - this time it's Yakui from 2chan.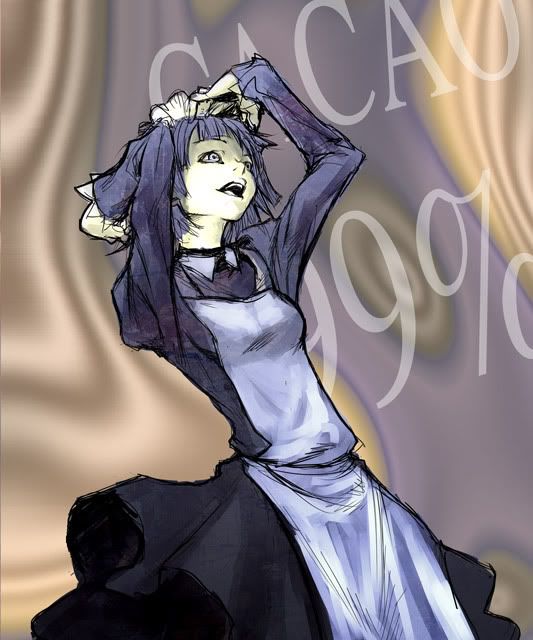 My sources indicate she's one of the "Nijiura maids" -
http://wakaba.c3.cx/soc/kareha.pl/1123668817/
All I truly know is that she's cute and thoroughly drug-addled.