Though I do already own a LRR t-shirt (the ads work!), I decided on a whim to make my own LRR mouse. Has anyone else done any of fan art or other LRR tributes?
I bought a refurbished Logitech G5 Laser Mouse and got this ugly thing in the mail:
I decided to correct this and with a fair amount of time, painter's tape, spray paint and clear coat: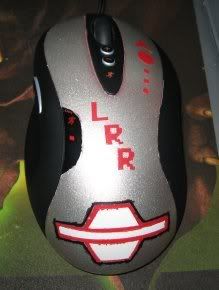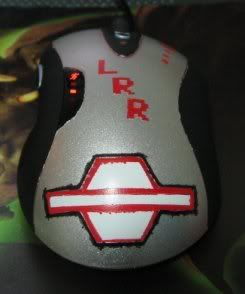 The mouse works just fine and I plan to make one similar for my brother except in a Milwaukee Brewers theme. Sometimes I think I have
too
much
time
on my
hands
.