So!
We're planning on introducing some buttons to the LRR store (by popular request), and I wanted to ask you all what designs you'd like to see.
Obviously we'll have this one (which we made a short run of some time ago):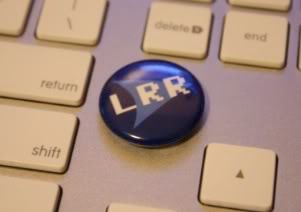 WHAT LRR STUFF WOULD YOU LIKE TO SEE ON A BUTTON?
Don't worry, I'm not looking for full-on designs, just suggestions.
Pricing and all that other stuff to follow.