Posts: 546
Joined: 09 Sep 2010, 23:51
First Video: Unskippable: The Getaway
Location: Australia
Contact: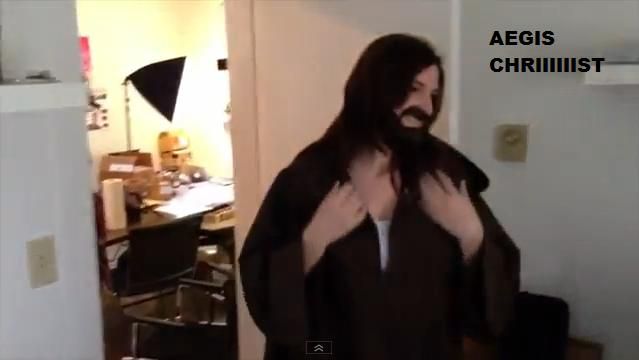 I do indeed feel that it is the responsible.
"My favourite song is 'Girl Panic!'... because girls make me panic... in a good way!"
- Simon Le Bon.
Defending us from The Dutch!
Posts: 19383
Joined: 29 Oct 2006, 12:19
First Video: How To Talk Like A Pirate
Location: In Limbo.
Contact:
Posts: 1236
Joined: 25 Nov 2011, 02:56
First Video: The Job
Location: Your deepest fears
That beard should not look that good on Kate, yet it does.
"I wouldn't call myself an evil genius. Simply genius will suffice."
http://www.twitch.tv/rednightmare7

Okay, I'll read your pamphlet, Kate Jesus, but if you start turning wine into water, I am OUT.
Posts: 7
Joined: 26 Nov 2012, 18:40
First Video: desert bus year 3
Location: Portsmouth, RI.
Contact:
definitely need to see more Kate Jesus
Oh hey, you can totally hear that hanger crack in the actual video.
Yaxley wrote:Oh hey, you can totally hear that hanger crack in the actual video.
You sure can!
It was louuuuud.
Posts: 7340
Joined: 27 Nov 2011, 18:29
First Video: Unskippable: Eternal Sonata
Location: Baltimore, Maryland, USA
Contact:
Several things make more sense now.

Graham wrote:The point is: Nyeh nyeh nyeh. I'm an old man.
LRRcast wrote:Paul: That does not answer that question at all.
James: Who cares about that question? That's a good answer.
---
Who is online
Users browsing this forum: No registered users and 0 guests