In which Graham and Paul look back at some of the defining videos in LRR history.
Written By: Graham Stark, Paul Saunders
Appearing: Graham Stark, Morgan vanHumbeck, Bill Watt, James Turner, Duncan Hauser, Geoff Howe, Alex Stacey, Gareth Dickson, Andrew Cownden, The Arogent Worms, Jeff (Muff), The Guys from Whose Line,
Edited: Graham Stark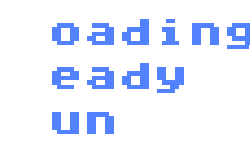 LoadingReadyRun is our flagship sketch comedy series. Launched in 2003 we've produced a new, original short every week without fail. With a different style each week, there's hopefully something for everyone.
---

More LoadingReadyRun videos