Comedy so fast The Flash once said, "Even though I am technically faster than Superman, I too agree that this comedy is quicker than what you typically see."
Writing: loadingreadyrun
Editing: Graham Stark
Thanks to: Evolution the Club & Marcus Hopson, Murray's Trick and Joke Shop, Fairfield Community Association
Appearing: James Turner, Bill Watt, Kathleen De Vere, Nate Mosher, Jeremy Petter, Paul Saunders, Graham Stark, Morgan vanHumbeck, Matt Wiggins, Johnny Blakeborough, Tim Sevenhuysen, Laura Harris, Matthew Lettington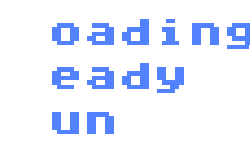 LoadingReadyRun is our flagship sketch comedy series. Launched in 2003 we've produced a new, original short every week without fail. With a different style each week, there's hopefully something for everyone.
---

More LoadingReadyRun videos