What a week it was. But now the busing is over, and the healing can begin.
Appearing: James Turner, Jeremy Petter, Paul Saunders, Graham Stark, Tally Heilke, Matt Wiggins, Morgan vanhumbeck, Rosco P. Jangles IV (and a host of others)
Writing: matt wiggins
Music Supervior/Editing: jeremy petter
Camera: morgan vanhumbeck & matt wiggins
Editing: Graham Stark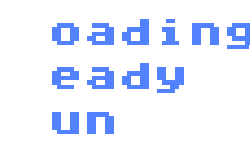 LoadingReadyRun is our flagship sketch comedy series. Launched in 2003 we've produced a new, original short every week without fail. With a different style each week, there's hopefully something for everyone.
---

More LoadingReadyRun videos