Comedy so fast Mythbusters tried to prove it wasn't possible. It was Confirmed. Then they blew up a car.
Writing: loadingreadyrun
Appearing: JAMES TURNER, NATE MOSHER, JEREMY PETTER, PAUL SAUNDERS, GRAHAM STARK, Bill Watt, MORGAN VANHUMBECK, MATT WIGGINS, JOHNNY BLAKEBOROUGH, TIM SEVENHUYSEN, MATTHEW LETTINGTON, Kathleen De Vere
Editing: graham Stark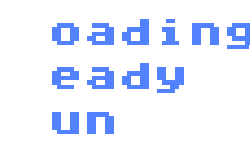 LoadingReadyRun is our flagship sketch comedy series. Launched in 2003 we've produced a new, original short every week without fail. With a different style each week, there's hopefully something for everyone.
---

More LoadingReadyRun videos