Join the LRR crew as we play games and hang out on our Twitch.tv channel!
Time Zone:
(click the names for more info)
Complete Calendar Listing
The Shows!

Adam's enthusiasm for gaming is infectious and he's stream is a blast to watch because of it. Some days it's hard to pull him offline, since he routinely streams for many hours at a time. Action games, RPGs, shooters, the Gamehaüs has it all!
Stream Archive
Even the LRR crew has to get away from the keyboard and controller every once in a while. Join the members of LRR and friends as we play tabletop games, paper Magic the Gathering, D&D and other non-video games. Don't worry, we are still inside, so no danger of getting too much fresh air!
Stream Archive

Gaming news and commentary, recorded in front of a live internet audience! Kathleen, Graham, and Paul keep you up to date on the latest and stupidest gaming industry news, while sharing their views on the most egregious examples of idiocy. This is usually followed by the traditional "welcoming of the subscribers".
Stream Archive

This is what happens when our hosts collide and play together. Sometimes it's cooperative, like a Minecraft map. Sometimes it's competitive, like Mario Kart. Sometimes it's Hatoful Boyfriend. Who knows what could happen when we cross the streams?
Stream Archive
LRR plays tabletop RPGs! A mix of both campaigns and one-shots, with a variety of players, DMs and even RPG systems, join us for Dice Friends!
Magic Arena is great, but sometimes it is nice ot feel the cardboard under your fingers. From Drafting, to Commander, to Canadian Highlander to formats we just made up Friday Night Paper Fight is the place for IRL paper Magic the Gathering.
Stream Archive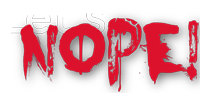 What do you call a game that's not quite spooky? SPOOPY! Join Alex and a different co-host every week to be alternately scared and/or appalled by the vast depths of gaming's horror genre. Warning, many spoops ahead!
Stream Archive
The flagship of our streaming calendar, LRL combines late-night talk shows, with British panel shows, with Japanese variety shows, with… well, with LoadingReadyRun! Join us for this evening of comedy!
Stream Archive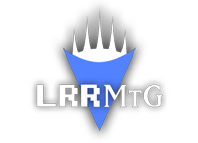 Every week, James and Graham draft Magic: the Gathering Online, and occasionally succeed! Although, when the goal is entertainment over good play, it really seems more like they always succeed. Hop in the chat and tell us what to pick.

Brought to you by our delightful friends at www.CardKingdom.com
Stream Archive
James, RebelliousUno and Serge build, mine, craft and (occasionally) fight in the world of Minecraft
Stream Archive
Tuesday is traditionally the day for new video game releases, so every Tuesday a rotating host—or hosts—will play whatever recently released game they're excited about! The show is open-ended, so if everyone's having a great time, it could go all afternoon.
Stream Archive
Join Kathleen and cohosts as they befriend, date, and kiss their way through the internet's best—and worst—dating sims and visual novels.
Stream Archive
Every game has a begining, middle and end. Except maybe Pong... and World of Warcraft... and Destiny.... ok actually there are a lot of games that don't really end. But some games DO end, and for those we have Play it Forward, our full playthrough show!
Like your games with a beat? Ian and Heather will be playing music and rhythm games every Sunday.
Stream Archive
Games have a lot to say, but they're not great at doing the talking, so Alex and Cameron are going to bring their unique perspectives on narrative, tone, art direction, and theme to this discussion of games as a medium. Every episode will feature an in-depth look at one specific game, while they play the game to help illustrate their points.
Stream Archive
Legacy based board games are all the rage, so now we have a whole show for them!
Ian leads this hands-on DIY show that is not a "how to" but more of a "let's try!" Join Ian and various cohosts, as they attempt new crafting and DIY projects. Let's learn together!
Stream Archive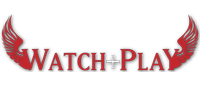 It simple: Graham scours the web for the worst in gaming (often from viewer suggestions) and forces Alex to play it, without any preparation or recourse. Watch two grown men rendered sick with laughter!
Stream Archive