Well its late and we are back, but we return with two new friends. Let me be the second to introduce to you them.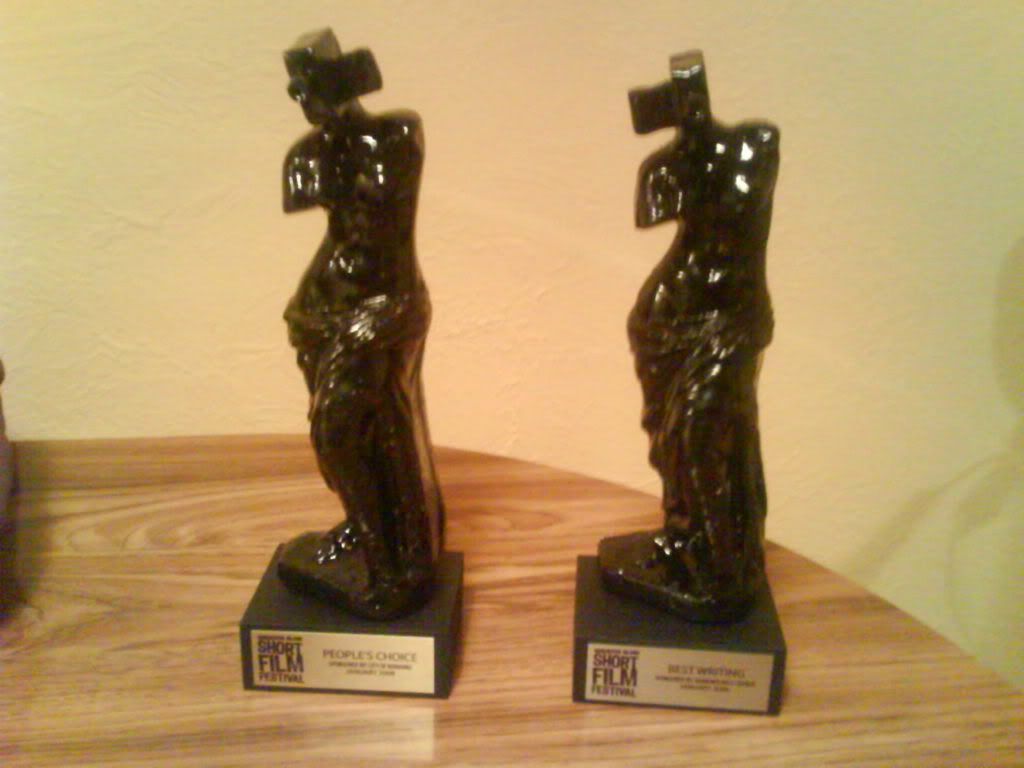 From left to right we have Peoples Choice award for Eyewitness Accounts and best writing (3rd year in a row) for Eyewitness Accounts.
So we thank you all for the support you give us guys! And tomorrow (cause its late and i am le tired) there will be pictures from the event.
Pictures for this weeks video will be going up as soon as Graham is able to get the video done and uploaded.
– James