A question that has rung true throughout the ages, and will continue to do so if you pre-order our swanky new T-Shirt!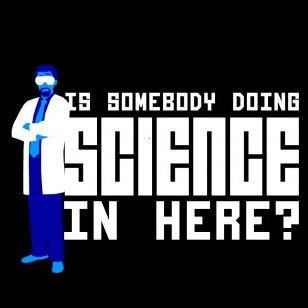 Our very talented and good looking Graham Stark designed this one of a kind upper body apparel, and he would very much like you to buy it.
Pre-Orders close tonight at 9PM PST (Monday Feb. 1, 2010)
Remember if you pre-order you can pick your style (Hoodie, Mens, Baby-doll or Long Sleeved) and colour (Black, Grey, Dark Blue) If you don't pre-order you will still have a chance to pick this shirt up but only in Mens Black, and only standard sizes (Small, Medium, Large, X-Large and then a couple 2,3,4 X Large)
UPDATE: Pre-orders are now closed and we blew our target out of the water! So, if you ordered, rest well in the knowledge that we'll be printing the run in the next week, and shipping everything out as soon as they're ready. Thanks everyone!
It interesting to note that, like we said in that video, the vast majority of the shirts ordered were Unisex style, on black. Ha!