Wake up, Sleepyhead! The new LRR video is online!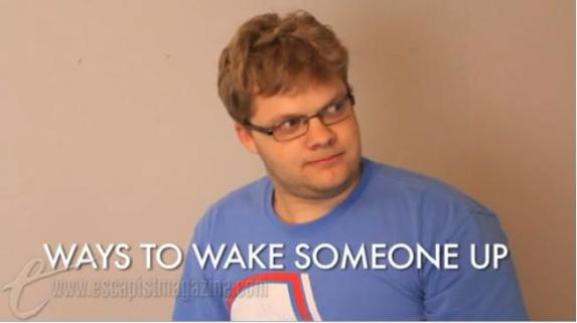 We filmed this video a few weeks back as the third and final chapter in the "Sleepytime Trilogy" consisting of this video, Ways to Stay Awake, and Ways to Fall Asleep. We had a lot of fun coming up with the various ways that we would try to wake Paul up.
In the shot of us with instruments (this one):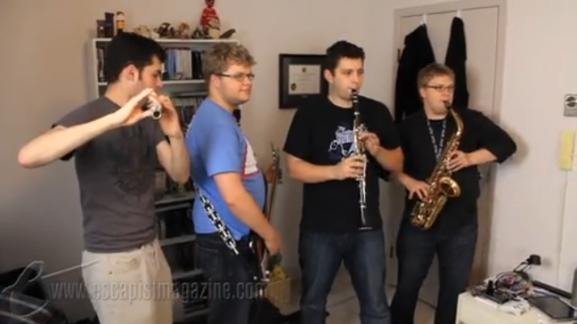 We are all collectively playing instruments that we used to play (or still do currently). It should be noted, though, that my saxophone didn't have a reed in it, Paul played the flute in high school, and that was Jer's clarinet (I think).
In other fun trivia, the can of pepper spray was actually a can of AXE deodorant spray, so for the rest of the shoot the room reeked of AXE, and I think we all ended up with nasty headaches by the end of the night (but none as nasty as Paul's, for reasons you'll discover upon watching).