What variety of fruit native to Borneo and most closely related to the Breadfruit is known by the Binomial name of Artocarpus odoratissimus? This weeks video!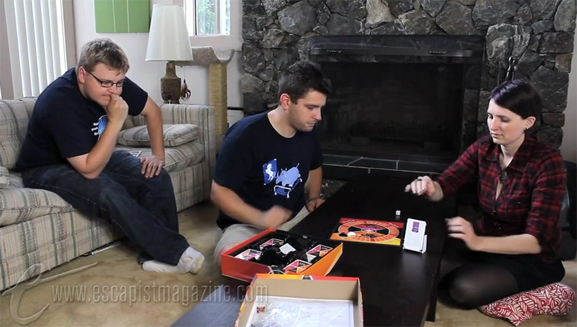 Apologies again for the late blog update, but I wanted to make sure that Tim's farewell post go sufficient time at the top of the page. It's an important announcement, so I figured the video update post could wait. Best wishes, Tim!
This particular video update features nearly every regular and recurring member of the cast and crew. Each bit was filmed in isolation, and I have to admit, when we filmed the opening part that I was in, I had very little idea what the rest of the video was going to look like. So it was a surprise to see how it all turned out. It's always fun to film a part somewhat in isolation, and then see how it fits into a greater unknown.
Unskippable this week was Mini Ninjas I recommend you check it out.
Cheers!