I tap two mountains and summon this week's video. It has haste, and swings for 2.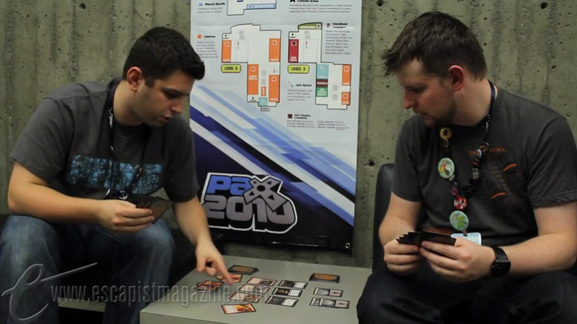 So if you've been paying any attention to the crew at all, of late, it will come as no surprise to you that this episode is based extremely heavily on actual events. They did, in fact, give away Magic cards at PAX. That is, in fact, what got us back into magic. Many of us are now deeply… shall we say, "invested" in the game. There were spending limits. They did go away. Kathleen actually does have an angry kitties deck. Alex can do magic. Some of us have two or even three different decks we play in rotation. Some of us play at Friday Night Magic at Yellow Jacket.
All in all, I hope you appreciate what a fricking miracle it is that we're even producing videos anymore.
No, I have not spent $40 on one card. (I was also not the first to cave under the spending limit).
Unskippable this week was Clash of the Titans. You can find it here.
Cheers!