This week's update is up, and let me tell you, we've whipped up a real treat! This isn't just some half-assed video! No Sir, we've been slaving away, and making use of the heights of modern technology to bring you the LoadingReadyRun CD-ROM game, and we've done everything we can to make the experience feel as authentic as possible! Can you help the crew overcome their difficulties and film a video? You should really give it a try! Just click here!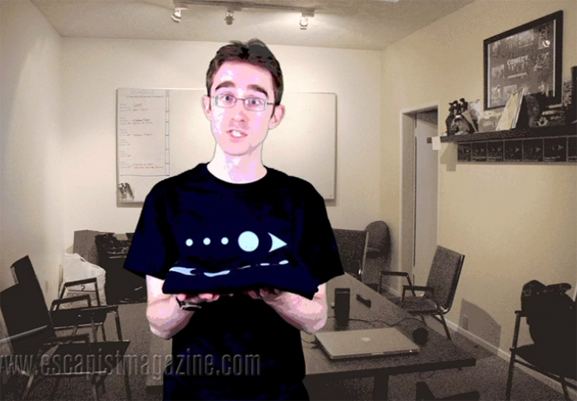 Unskippable this week is Assassin's Creed: Brotherhood. You can watch that here.
Finally, a quick reminder that there are 14-days left in the pre-order period for creepydoll shirts. Don't miss out on the opportunity to terrorize your friends, pre-order one today!
Cheers!